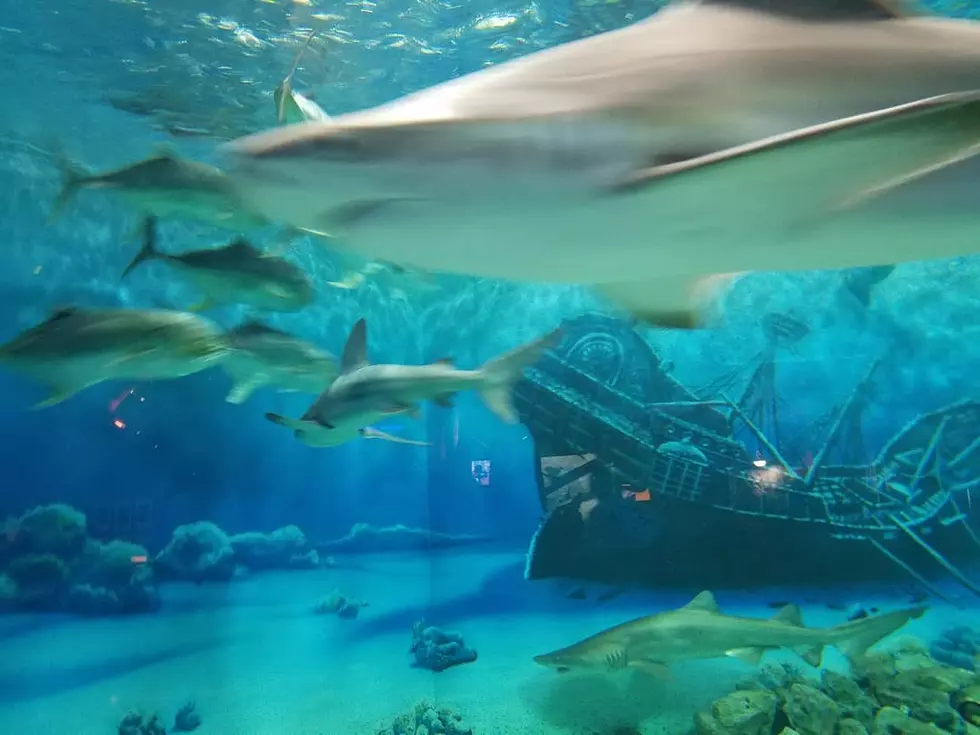 Have a Family Date Night at Jenkinson's
Sharks swimming at Jenkinson's Aquarium in Point Pleasant Beach. (Vin Ebenau, Townsquare Media)
Jenkinson's Boardwalk has the perfect family-friendly way to celebrate Valentine's Day.
This Friday and Saturday, February 7th and 8th have a Family Date Night at Jenkinson's Boardwalk. For $54.95, you'll get admission for 4 people to Jenkinson's Aquarium, a plain pizza and pitcher of soda at Jenkinson's Pavillion, $10 PlayCard that's good for the Pavillion Arcade, and treats from the Sweet Shop! How cute!
If your party has more than 4 people, there will be a $10 charge for each additional person that will get them Aquarium admission and a treat for the sweet shop.
There will be special appearances from characters each night! Click here for more information.