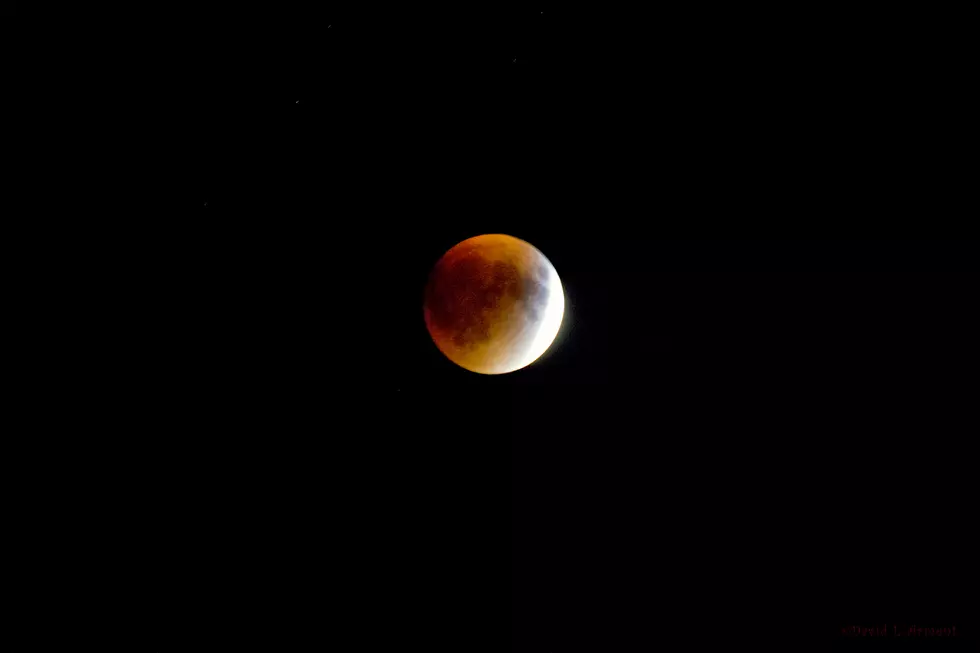 Don't Miss This Weekend's Total Lunar Eclipse
Getty Images/iStockphoto
If the weather cooperates at the end of the weekend we'll have a pretty rare celestial event to enjoy, with a bright, full moon set to pass through Earth's shadow for a total lunar eclipse.
When is the total lunar eclipse?
The night of Sunday, January 20th into the early morning hours of Monday the 21st is when you'll want to look to the sky.
The eclipse begins at 10:34 p.m. on Sunday night as the moon starts to slip into Earth's shadow, with totality being achieved by 12:12 a.m.
You'll have a full half an hour to enjoy the show, with the total eclipse phase ending by 12:44 a.m.
How can you watch the eclipse at the Shore?
Really! That's all you have to do.
The one wildcard will be the weather, so let's hope for clear skies.
When is the next total lunar eclipse?
There will be a partial lunar eclipse this summer, July 16th into the 17th, but the next total lunar eclipse won't happen until May of 2021, so this one is worth setting a reminder for!