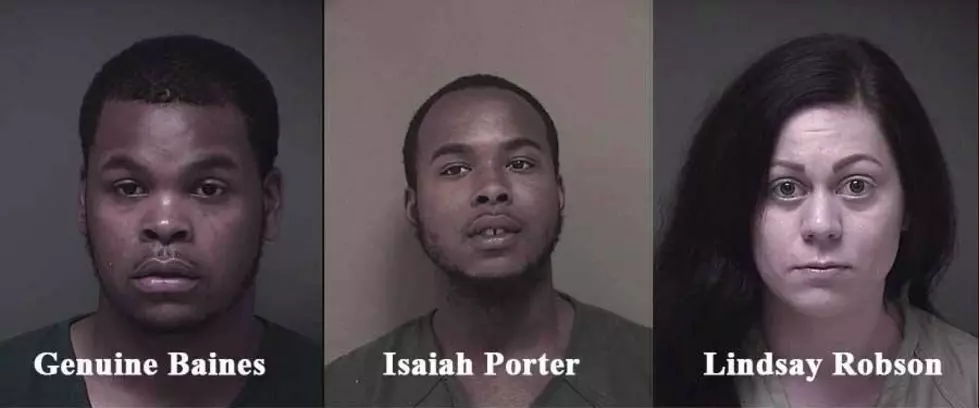 Jackson Township Police intercept three men allegedly heading to drug deal
Genuine Baines, Isaiah Porter, Lindsay Robson (Jackson PD)
A tip to Jackson Township police helped them foil a potential drug deal by intercepting the three men allegedly heading there on Tuesday afternoon.
Police caught up with a 2006 Lexus on Hyson road near Jackson Mills Road in a traffic stop and found 50 decks of heroin inside the car.
While police received the tip about about suspects reportedly going to deliver a quantity of heroin to an undisclosed location in the township, they also learned one of the suspects may be armed.
No guns were found upon the suspects arrest.
Genuine Baines, 18, of Trenton, Isaiah Porter, 21, of Trenton and Lindsay Robson, 28, of Mercerville were charged with possession of a controlled dangerous substance (heroin), possession with intent to distribute a controlled dangerous substance and conspiracy to distribute a controlled dangerous substance.
They were all processed and lodged in the Ocean County Jail and the Lexus was seized for potential forfeiture proceedings, according to police.
Officers from the patrol division worked with the Ocean County Prosecutor's Office Special Operations Group (SOG), the Ocean County Sheriff's Department K-9 and the Ocean County Regional SWAT Team.
The public is reminded that anyone arrested or charged with any offenses or crimes are presumed innocent until proven guilty in court.