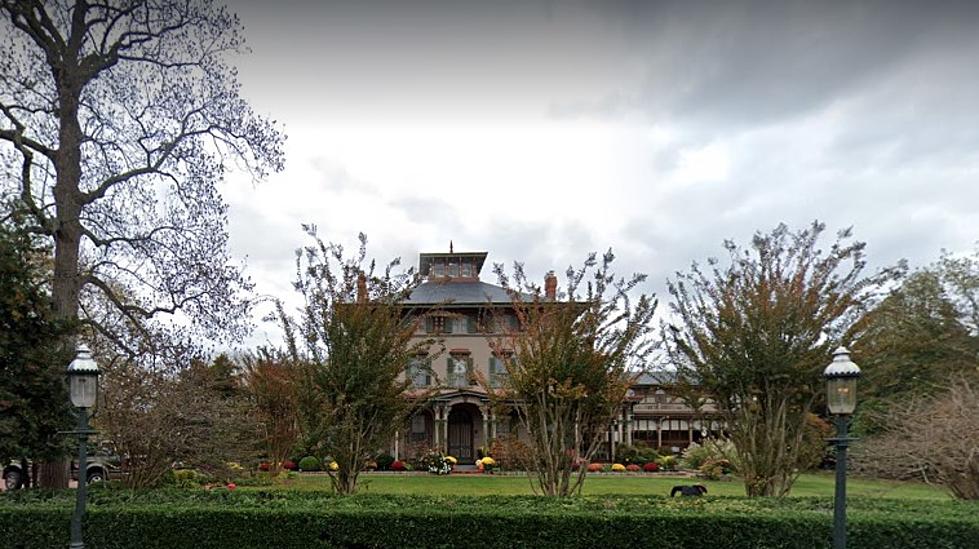 Is Cape May The Most Haunted Town in New Jersey?
Google Maps
If you ask me to name possibly one of the most haunted towns in New Jersey I think my first thought is definitely Cape May. If you have visited this gorgeous seaside town then you know it is filled with old and historic homes and buildings and let's face it, ghosts love old houses! So I think Cape May would be the perfect place to go at Halloween time to go ghost hunting. So let's take a look at the best spots to possibly have a "haunted" encounter in Cape May.
I came across a blog by The Southern Mansion which outlined the "5 Most Haunted Places in Cape May". I wanted to highlight the locations they chose for you this Halloween Season.
1. The Southern Mansion
I have been by this historic mansion many times but I have never toured the home. "The Southern Mansion was once used as a seaside summer escape by a wealthy businessman, George Allen, and his family, plus descendants, for 83 years. The happy ghost of Ester Allen (George Allen's niece) still lingers in the house, enjoying its new and elegant renovations, reminiscent of the house she once enjoyed many years ago."
 2. Emlen Physick Estate
I have visited the Emlen Physick Estate and toured this historic Cape May home and yes it has a "haunted" feeling. Visitors report seeing a woman, I think it is Dr. Physick's Mother who haunts the place, go for a tour and let me know if you think Mother is walking the halls.
3. Congress Hall
I have been to this historic hall (built in 1816) and it has a feel to it. I did not encounter anything but there have been reports of children heard playing when none were present and radios and tv's going on without any reason.
4. Hotel Macomber
This building (built in 1916) is another I have never visited but according to reports, "One particular ghostly guest is affectionately known as Miss "Trunk Lady." She was a regular vacationer, always staying in Room 10 during the summers and always accompanied by her steam trunk. Today guests of Room 10 report hearing banging on doors and even ghostly whispers letting you know she's still here."
5. Cape May Lighthouse
I have climbed the Cape May Lighthouse many times and I can see with all the history involved that there could be some ghostly encounters. "Those who have climbed the lighthouse's stairs to take advantage of the breathtaking views have seen a ghostly woman in white floating in the lighthouse. She is wearing a flowy dress, holding a lantern in one hand and a child in the other."
Click Here for more ghostly details in Cape May. If you wanna take ghost hunting to another level you should try taking the "Ghosts of Cape May Trolley Tour" and take a trip through time and dimension in beautiful Cape May, if you dare! Happy Halloween!
LOOK: How Halloween has changed in the past 100 years
Stacker
compiled a list of ways that Halloween has changed over the last 100 years, from how we celebrate it on the day to the costumes we wear trick-or-treating. We've included events, inventions, and trends that changed the ways that Halloween was celebrated over time. Many of these traditions were phased out over time. But just like fake blood in a carpet, every bit of Halloween's history left an impression we can see traces of today.
SWEET: Here are the most popular Halloween candies