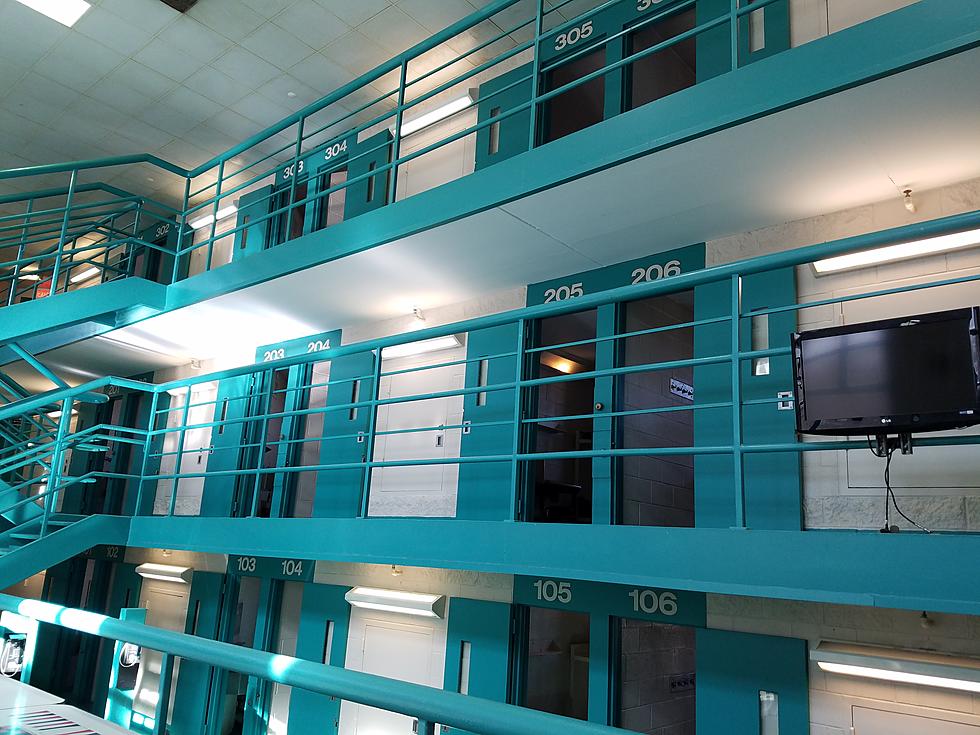 Howell, NJ woman charged with stealing from Shrewsbury business month after same charge at Tinton Falls business
Prison cells at the Monmouth County Correctional Institute. (Vin Ebenau, Townsquare Media New Jersey)
The Howell woman, who was charged last month for embezzling $2.2-million from a Tinton Falls business where she was an office manager, has now been charged again for a similar internal heist, but at the business, she worked at in Shrewsbury after that job.
Acting Monmouth County Prosecutor Lori Linskey announced Friday that Donna Cook, 52, is charged this time with third-degree Theft by Unlawful Taking, third-degree Forgery, and third-degree False Uttering for stealing more than $67,000 from an excavating company in Shrewsbury.
When that company looked over its financial records, after Cook's arrest last month, they noticed that from November of 2021 to January of 2022, she wrote several checks made out to cash and another to pay a personal expense -- all while forging signatures along the way, according to an investigation by the MCPO Financial Crimes and Public Corruption Bureau.
Cook turned herself in, again, to law enforcement on Friday, and was released, with the first appearance in this case pending to take place in Monmouth County Superior Court.
She had actually literally just appeared in court more than a week ago to answer for the Tinton Falls construction company case where Cook was charged with second-degree Theft, third-degree Forgery, and third-degree False Uttering.
As these two cases are investigated and head to court, Acting Prosecutor Linksey asks anyone with any other information about what Cook has done, at any of her places of employment, to contact MCPO Detective Michael Acquaviva toll-free at (800) 533-7443.
These cases are being prosecuted by Monmouth County Assistant Prosecutor Kristen Anastos.
Cook is being represented by Allison Friedman, Esq., with an office in Freehold.
She faces up to 10 years in state prison if convicted on the second-degree offense of Theft.
Here are New Jersey's Most Wanted Criminals