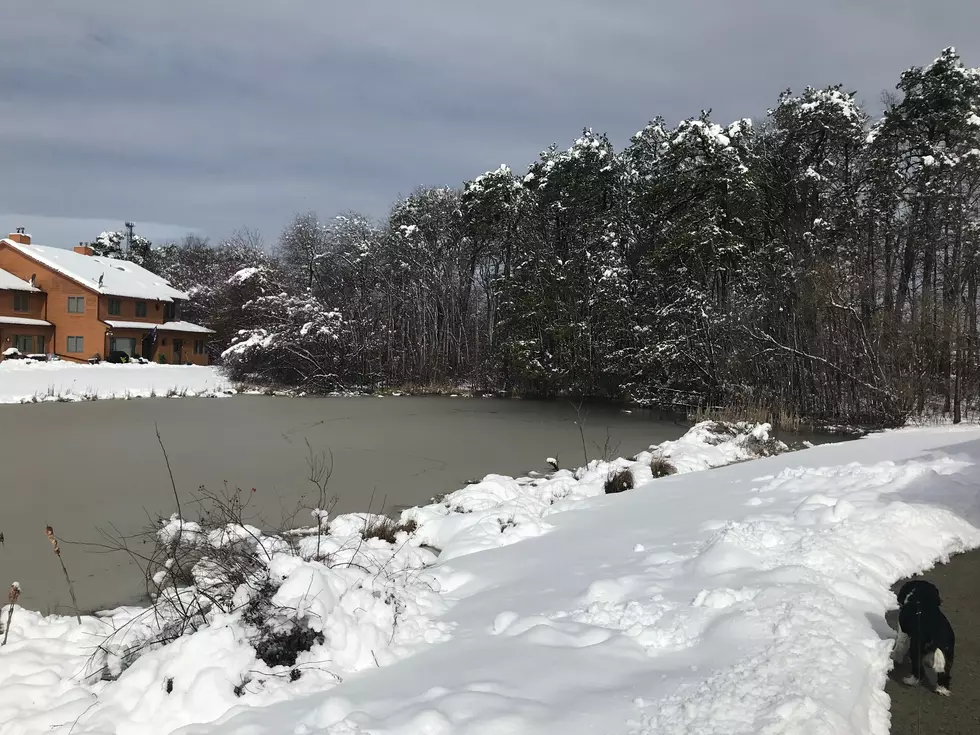 Here's How This Winter At The Shore Compares To Last Winter So Far
Photo by Justin Louis
We're only days away from the halfway point of winter 2019-2020. Tuesday, February 4th is the exact midpoint between the winter solstice and the spring equinox.
While we've had a few short cold snaps so far, there hasn't really been a prolonged stretch of below-freezing temperatures or any real snow storms, both of which we had to navigate through last winter.
So, I wanted to take a quick look to see how this winter (2019-2020) compares to last (2018-2019) so far.
Snowfall in Ocean County for November 2018, December 2018, and January 2019:
According to the Office of the New Jersey State Climatologist, Ocean County only had a few small snow events between November 2018 and the end of January 2019, with the biggest being a January 12th & 13th storm that only left a trace in some parts of the county, with Brick, Pine Beach, and Point Pleasant Beach all getting less than an inch.
Just a little further south, though, parts of Ocean County saw more snow with Beach Haven measuring 3 inches and Mystic Island seeing 4 inches.
Snowfall in Ocean County for November 2019, December 2019, and January 2020:
So far, we've actually had more snow in Ocean County this winter than we did during the same period last winter.
Early December 2019 saw some snow fall in Ocean County, with up to 2 1/2 inches falling in Brick between December 1st and the 3rd.
We got clipped by another quick system on December 10th and 11th, with Manchester Township checking in with the most, a 2.3 inch total.
Another quick snowfall passed through the weekend before last, with that Saturday, January 18th storm blowing through quickly, but leaving close to an inch in a few areas of Ocean County.
So, what does that mean for the rest of winter 2019-2020?
Well, it's worth noting that last season we got more snow between February 2019 and March 2019 than we did in that November, December, and January combined.
So, we can't rest on our laurels just yet because January is almost over. Whether the groundhog sees his shadow or not this coming Sunday (February 2nd), the calendar says that we still have 6 more weeks of winter to go.
Enter your number to get our free mobile app