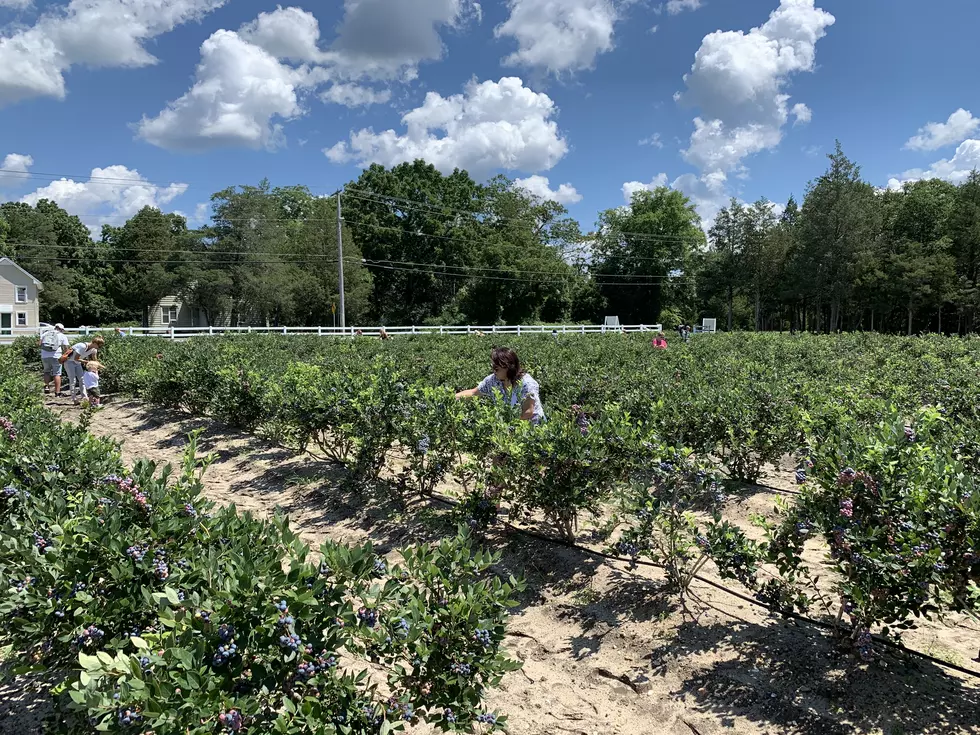 Have You Ever Gone Blueberry Picking in Jersey? [VIDEO]
Shawn Michaels
Enter your number to get our free mobile app
The official fruit of New Jersey is the blueberry. In fact in 2003 fourth grade students at Veteran's Memorial Elementary School in Brick Township campaigned to make the delicious blueberry the official State fruit here in the "Garden State". Lawmakers in Trenton granted the Brick kids wish and made the blueberry the official fruit in 2004.
Blueberries love sandy soil and of course we have miles and miles of sandy soil in New Jersey, so it makes for a great blueberry crop. Blueberry picking is a fun family activity but because it's a summer harvest it's often a very hot outing.
If you are going picking make sure you dress for heat, bring water, wear a hat and use your sunscreen. Just take it easy though, if you feel yourself overheating take a brake and maybe find a shaded area or go to the car for a little a/c. Know your body and know when you've had enough. Some people love heat, if that's you....you will love blueberry picking!
I googled "blueberry picking in Ocean County, NJ" and the top results were:
U Pick Blueberry Farm in Lanoka Harbor
Silverton Farms in Toms River
Sassafras Hill Farm in Barnegat
North Branch Blueberry Co in Browns Mills
Lindsey's Pick Your Own Blueberries in Hammonton
Haines Berry Farm in Pemberton
DiMeo Blueberry Farms & Blueberry Plants Nursery in Hammonton
We went to DiMeo because of it's proximity to our home .... and we always enjoy listening to the classical music in the fields as we pick. Blueberries are best right off the bush! The bigger and bluer the better!
This is another safe family activity during the coronavirus pandemic, it's easy to practice social distancing while in a big blueberry field. So get out and get some fresh air and vitamin D and enjoy.
Have You Gone Blueberry Picking?
Enter your number to get our free mobile app
Cooking Zucchini and Cheese Enchiladas with Diana Tyler