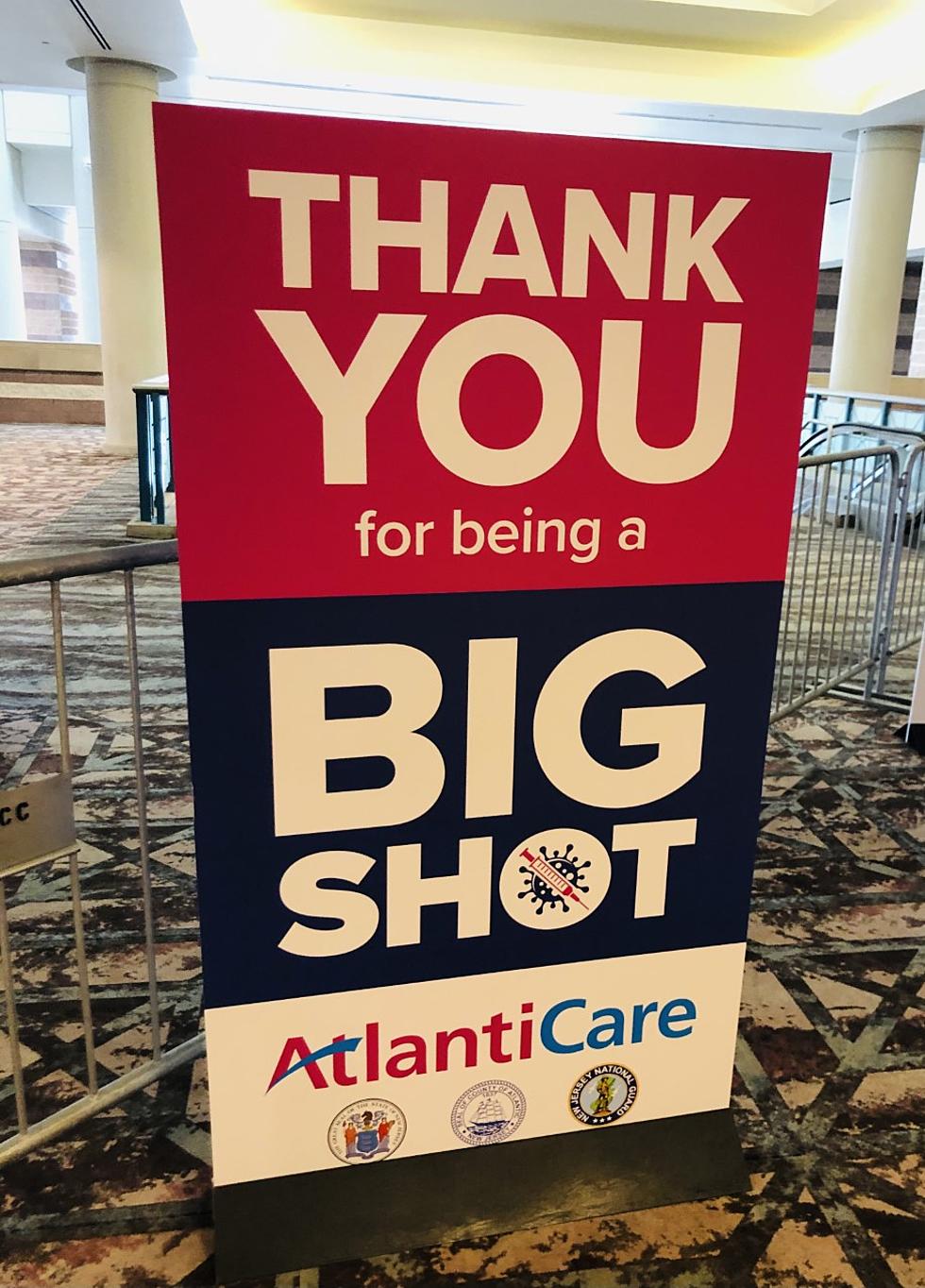 Great News! Vaccines Are Available in New Jersey, Find Out Where
Sue Moll, Townsquare Media - Atlantic City Covid-19 Megasite
It's so important that we all take care of ourselves and our family, if you want the Covid-19 vaccine, they are available in New Jersey and appointments are available.
If you are eligible for the Covid-19 vaccine, appointments are open this week and next week. Availability has been very limited, as you know. The best way to sign-up is by clicking here. You have to create an account in order to get an appointment.
I know several friends that signed up and I just tried it and there were some open appointments for next week. Good luck.
AtlantiCare reached out to us this week saying they had a large number of vaccine appointments available for this week and especially next week. The mega-site is located at the Atlantic City Convention in Atlantic City, NJ. The ride from Ocean County is less than 45 minutes and it's real easy to get there.
This is where I went for my vaccine. I thought it was a very easy process. It was very organized. The whole process was about 45 minutes long. After they give you the vaccine, you wait for 15 minutes just to make sure there is no reaction, and yes that's a part of the 45 minutes.
They have appointments every day, including weekends. CLICK here to get started. Starting April 19th, anyone over the age of 16 may now schedule their appointment for the vaccine. So, this week is the week to make your appointment.
Good luck and let's stay healthy together.
Listen to Shawn & Sue mornings on 92.7 WOBM and download our free 92.7 WOBM app.
Honoring Our Healthcare Workers