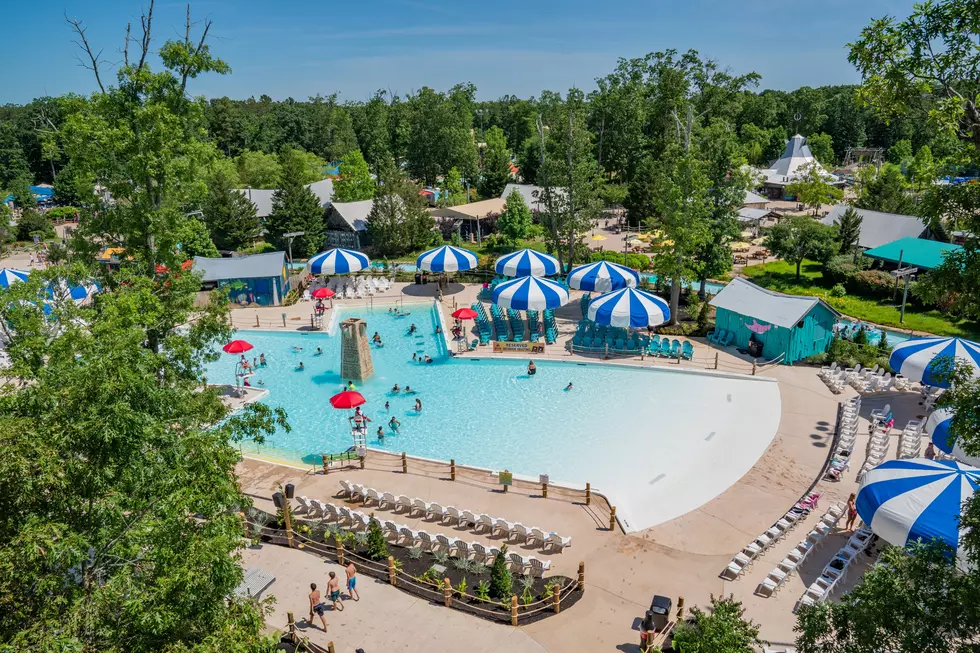 Great Adventure's Huge Water Park Expansion Is Now Open
Photo courtesy of Six Flags Great Adventure
The stats for the Calypso Springs project were pretty impressive, with park officials touting a 100,000 gallon pool, an "obelisk-style fountain with spontaneously erupting geyser", new dining options, and more.
With the temperatures soaring this week, it was a perfect to cut the ribbon and open Calypso Springs to the public.
The Great Adventure press release about the grand opening notes that Calypso Springs is the biggest addition to Hurricane Harbor since its own grand opening almost 20 years ago.