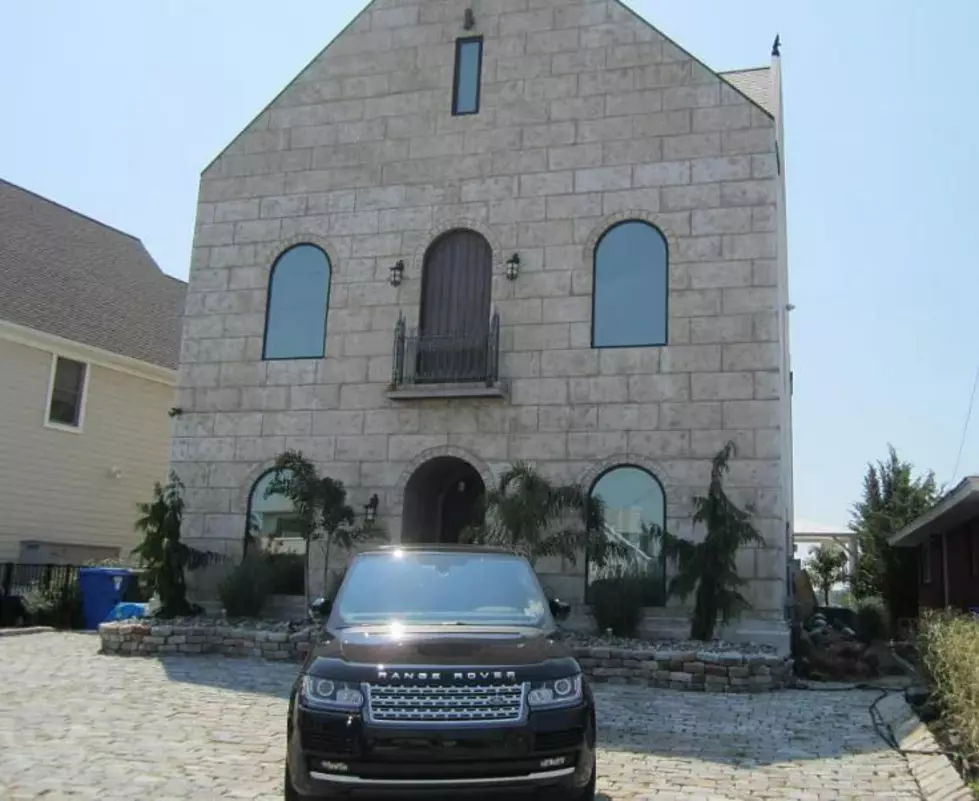 You Won't Believe this Gothic Castle is a Waterfront Toms River, NJ Home
Credit: Most Recent Listing Photos via Zillow
My friends and I couldn't believe our eyes.
We've got some gorgeous homes here in Ocean County, especially when you get closer to the beach areas.
Recently, my friends and I were exploring the neighborhood near their house in Toms River and we saw a ton of beautiful beachfront homes.  Most of them were the typical beachfront home style, with light colors, balconies, and summery exteriors.  But not this home.
When we first approached this house, I was instantly reminded of the castle from the movie Edward Scissorhands.  I wanted this house, it was SO COOL!
And while this house may not be the size of an actual castle, it sure does look like one.  The rounded arch windows and doorway look like something out of a dark fairytale.  The upper door with what looks like a teeny balcony (which I'm not sure is functional, but it looks cool), reminds me of a drawbridge!
And if you think this house is cool on the outside, just wait until you see interior!  I bet you it's nothing like what you're thinking it is.  I'll give you a little taste of what to expect: floor to ceiling windows with a full ocean view.  To die for.
The listing boasts 3 bedrooms and 4 bathrooms, and says it's even a smart house (which means everything can be controlled by your phone).
Sadly, this home is not currently for rent or sale, but if it ever ends up on the market, I'd love to rent it out and throw an unforgettable party here.
You'll just have to see the inside of this house to believe it!
This Incredible Gothic Castle is a Waterfront Home in Toms River
This home looks like something out of a dark fairytale, but it's interior will surprise you.
Ocean County Places Featured in The Amityville Horror
Here are all the local spots you'll see in the 1979 film The Amityville Horror.
Check Out This House Decorated For Halloween - 910 Salem Drive, Toms River