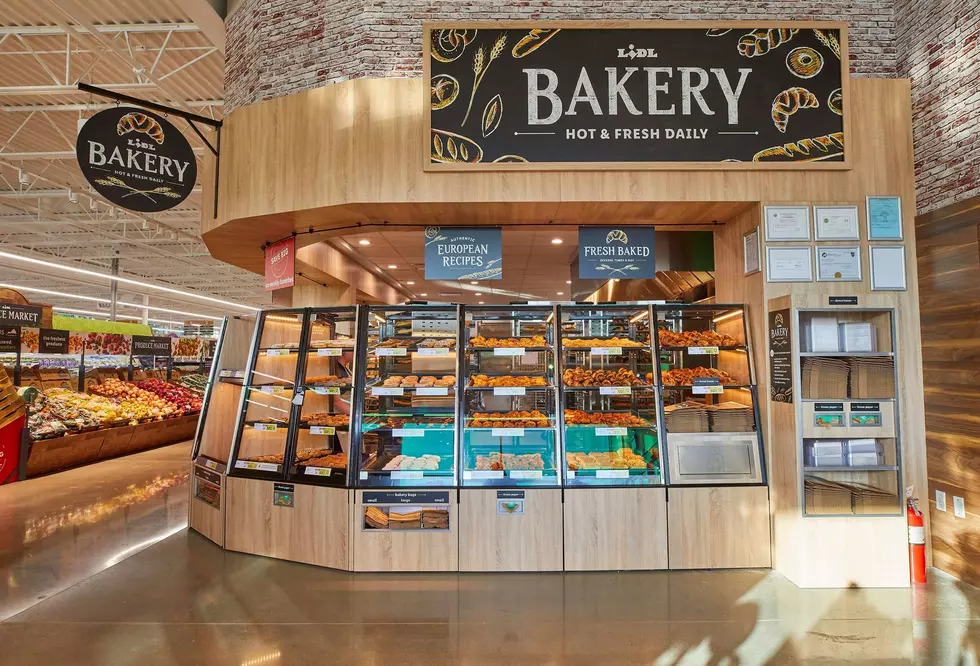 Forked River ALDI Announces Grand Opening, Lidl Moves Theirs
Lacey Township Lidl bakery (Photo courtesy of Lidl)
Ocean County shoppers have been waiting for quite some time for the Lidl grocery store on Route 9 in Lacey Township to open.
At the same time, a new ALDI has been going up just a few miles to the south.
But apparently they're so excited about opening their first Ocean County location that they just couldn't wait that long, so they moved the ribbon cutting up.
A press release from just about an hour ago tells us that the new Lidl grand opening will be that Tuesday instead, September 10th.
Interestingly, and you have to imagine not coincidentally, the new ALDI right down Route 9 in Forked River just announced this week that their grand opening will also be Tuesday, September 10th.
Lidl and ALDI are both German-owned grocery chains that have seen their popularity, and competition with each other, explode in recent years.
The Lacey Township Lidl is at 514 Route 9, Lacey Township with the ribbon cutting scheduled for 7:40 a.m.
The ALDI is literally just down the road. Their official address is 300 N. Main Street, Forked River. Their ribbon cutting is currently set for 7:45 a.m.