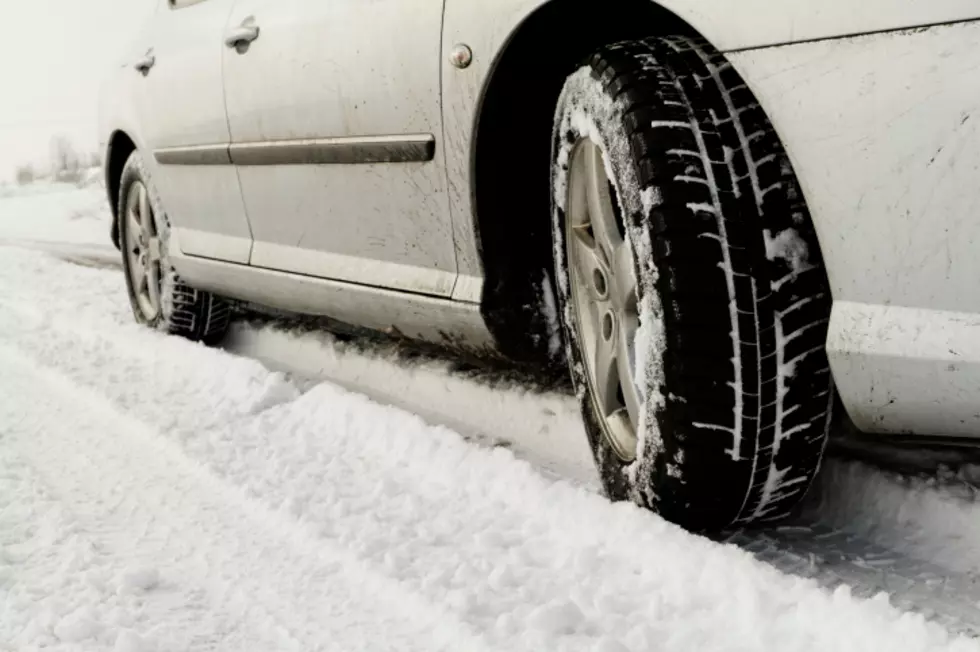 Five things you need to know before Jonas says goodbye
(Nneirda, ThinkStock)
While most of New Jersey has been pounded by approximately a foot or two of snow, the winds and tides are continuing to cause concern especially in the shore towns crossing the Ocean, Monmouth, Atlantic, and Cape May County communities.
Okay, so what does it all mean?
From last night until now a major snow storm rocked the Garden State and thousands are still without power but there are still a few things in play as the storm turns its ugly head Sunday.
Here are five things you need to know before the storm says goodbye:
Even though the streets may start to look clean, freezing temps along with wind, snow, and the tides coming Saturday night into Sunday could make it dangerous to drive. "Stay off the road and let us do our job," said Ocean County Roads Supervisor Tom Curcio. "It's a lot easier if the cars are off the road. Our trucks have big plows on them but don't have visibility with cars in front of them."
Meanwhile Jack Fernandez of Sage Companies who was out plowing Saturday, said the conditions are bad but if you don't have to be out there...don't, "Stay home, for the safety of your own family, for your own safety and for the people out there who have to maintain the streets."
2. Don't celebrate just yet, there's more to come:
While much of the storm appears to have left us, tide conditions and wind are making things unbearable outside. More snow is also anticipated and we all need to stay inside.
Ocean Gate and Pine Beach Police Chief Reece Fisher says you don't have to panic but advises, "My recommendation to the residents is to have patience,this is a major storm and things are not going to happen quickly," said Fisher who added an assessment of a possible flooding and evacuation. "We are monitoring the situation and as it changes, we'll make the appropriate decisions."
Many of us feeling strong try to play the tough guy and whisk through shoveling so we can go inside for some hot cocoa. With temperatures dropping and the snow, wind, and rain continuing to badger us everything you shovel from here on out could be heavier due to the mix.
Dr. Harjinder Bedi with Southern Ocean Medical Center in Manahawkin says knowing your body and if you have a heart condition, should tell you something, "If I were shoveling and I thought I felt tired or a shortness of breath, that is the right time to stop...right there."
How do we recover from such powerful wind gusts and tidal surges?
"We have emergency appropriations for sand to come in as soon as the storm is over to replenish," said Toms River OEM Director Paul Daley.
With a storm this powerful blitzing through the state, taking your time when shoveling, driving, or walking around will keep you safe.
5. Be Patient and have fun!:
Some of you may have cabin fever if you took a glance outside this weekend, but this is a great time to sit at home and enjoy each others' company. Let the road crews make our roads safe, and give law enforcement officials, emergency personnel, and everyone monitoring the events the time they need to help us put humpty back together again.
And don't forget...officials notice when you hear them, and they thank you immensely for staying indoors.
"The residents have been great I have to say, nobody's been on the road," said Monmouth County Sheriff Shaun Golden.
Take the time to thank all responders, emergency officials, law enforcement, the road crews and everyone who worked so diligently to keep us safe this weekend and for the future.