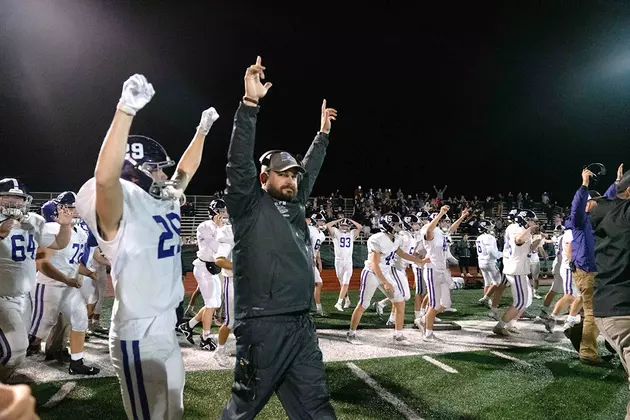 Fast Football Start Is Boost To School Year
Fast start to season helps school morale
Thomas Pantaleo
There are many people who believe too much time, money, effort and distraction surround high school football.  Certainly not around here but in other parts of the country it is the focus on not only schools but entire communities where winning is not only encouraged but demanded.
To bring that back to the Shore Conference it's a far different story. There are programs that are synonymous with success and with that comes greater expectations.  However we don't have people putting "For Sales" signs of the lawns of coaches who lose their first game of the season.  We also don't have towns in which everything closes on a Friday night or Saturday so EVERYONE can go to the game.  Yes football is very popular but for the most part and in most places the sport is not blown out of proportion…although I know there are some who feel that way.
One of the things that does make football special is it's the first sport of the school year.  Some teams played two games before they ever stepped inside of a classroom.  That allows winning to make everyone from students to staff to feel good about their school and can have a positive impact on everything.
There is a long way to go but Donovan Catholic, Point Boro, Jackson Memorial, Brick Memorial, Brick, Pinelands and Manchester are Ocean County schools that have won all their games so far.  I'm sure there's a ton of excitement in those hallways.
Which NJ college campuses have more women than men?
New Jersey colleges & universities have seen an average of 40-thousand more women than men as undergraduates, in recent years. State data does not include a non-binary gender category. Here's how fall 2022 enrollment stacked up on NJ campuses.