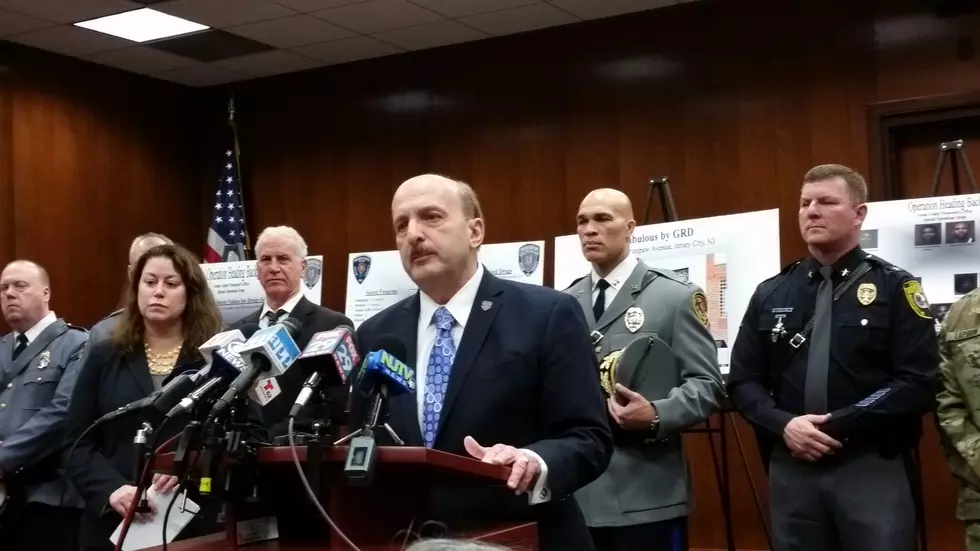 Ex-Prosecutor Coronato endorsed as GOP candidate for Toms River mayor
Former Ocean County Prosecutor Joseph Coronato (Dan Alexander, Townsquare Media NJ)
TOMS RIVER — Former Ocean County Prosecutor Joseph Coronato will make a run for mayor.
He received the endorsement of the Toms River Republican Club at their meeting on Thursday night to succeed GOP incumbent Tom Kelaher, 86, who will not seek re-election. Coronato could face a primary challenge from Councilmen Maurice B. "Mo" Hill and Daniel Roderick.
The 68-year-old, who is seeking his first elected position, told WOBM he was "overwhelmed and thrilled to be nominated. I'm humbled by it. But I know I have a long road ahead of me."
Coronato, who was appointed to a five year term by Gov. Chris Christie in 2013, was not re-appointed by Gov. Phil Murphy who named Toms River attorney Bradley D. Billhimer to the post last fall.
"I told the committee it was very important for us to be the strongest Republican town in Ocean County but the county be Republican. For me it's all about family and for us to hold Republican values," Coronato said he told the committee.
He intends to be a "strong mayor" and will not "kick the can down the road" on important decisions
"I want to face those challenges, I want to seek out those challenges and I'll make sure I have people around me who can help me accomplish that," Coronato said.
Coronato said that one strength his experience as prosecutor would bring to the mayor's office is the ability to tame a budget.
"As a prosecutor you manage over 200 people, I had to understand that we had a two per cent cap and you have to live within that cap. We obviously also need to control our taxes and control our tax base. That will be one of our primary objectives," Coronato said, while also upholding services to the community.
The Toms River Democratic Organization has endorsed Greater Toms River Chamber of Commerce chairman Jonathan Petro as its mayoral candidate. He is a managing partner at Carluccio, Leone, Dimon, Doyle & Sacks in Toms River is chairman of the Ocean County Library Foundation.