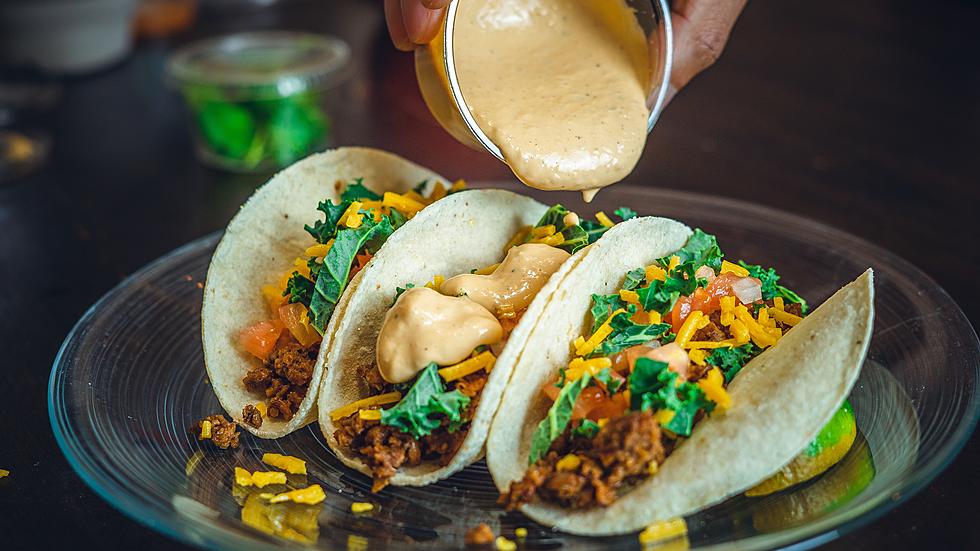 Asbury Park Favorite Will Expand Business In Monmouth County, NJ This Year
Jarett Lopez-Unsplash
I pulled out of my Belmar condo parking lot, made a right onto Main St, and I started driving towards Bradley Beach. I was on my way to get a workout in at Jersey Shore Fitness Shop...
As I was driving on Main St in Belmar, I saw something that really caught my attention. There was a sign above the closed Wright Taste restaurant and it read "El Rey - Mexican Restaurant Coming Soon March 2022". The news of El Rey coming to Belmar has been out to the public for a few weeks, so I might be late to the party, but ladies and gentlemen, we are about to have an intense Mexican restaurant battle in Belmar/ Lake Como.
Listen to Jimmy G nights on 94.3 The Point and download our free 94.3 The Point app.
El Rey Rosticeria y Restaurante is located at 708 Emory St in Asbury Park. The Belmar location will be located at 1006 Main St in Belmar. I have yet to try El Rey, but Asbury Park locals say nothing but great things. Check out a few Google reviews below...
Guest #1 - "Promised the guy there I would write two reviews because the food has been excellent each time. Unfortunately Google limits me to one but let me tell you…I never write reviews, I have to be impressed. I haven't had any issues The quality of the food was on point. The service excellent. Yes, it took a bit longer but it's real food. What do you expect? Fresh food made when you order. Be patient. The chicken tacos with salsa verde are amazing."
Guest #2 - "Absolutely amazing food. I got the regular tacos and deep fried chicken tacos along with a soup. The tacos were cooked well and very tasty. The rice and beans were delicious and the rice was soft. The soup was so good I had to order some to go. Great atmosphere and everyone was super sweet. Definitely coming back!"
Mexican Restaurant battle in Belmar/ Lake Como? Keep scrolling for more...
As a Belmar local, I am really excited for El Rey to open. I love Mexican food, but will it be better than La Sierra?!  I have said many times, I believe La Sierra is the best Mexican restaurant at the Jersey Shore. Now, El Rey & La Sierra will be less than a mile from each other. Which one will you be going to?! Both??
At the end of the day, I hope both restaurants flourish with successful business! I'm ready to eat! - Jimmy G
Below are the top 15 places I am extremely thankful for in Belmar...
15 Places I Am Extremely Thankful For In Belmar, NJ
The 15 Places I Am Extremely Thankful For In Asbury Park...
The Spiciest Mexican Restaurants in Monmouth County