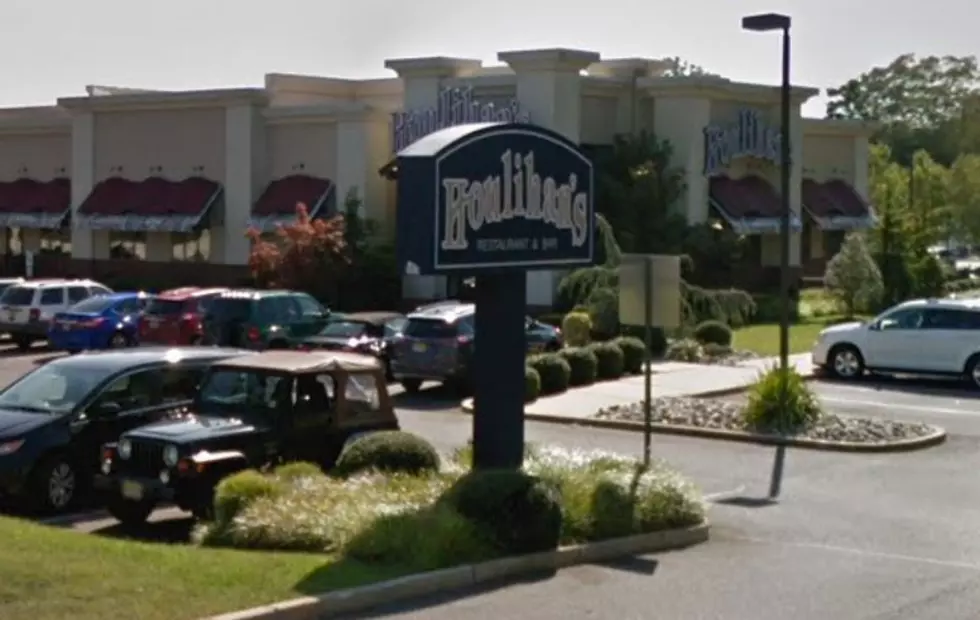 A Shore Houlihan's Restaurant Closed Permanently Yesterday
Google Maps
In a surprise move, one of more than a dozen NJ Houlihan's restaurants closed their doors for good yesterday. 
The Eatontown Houlihan's, right on Route 35 just south of Monmouth Mall, announced the unexpected closure on their Facebook page yesterday. 
According to a statement from A.C.E. Restaurant Group, who also operate the Houlihan's locations in Brick and Holmdel, both the property that the restaurant sits on and the location's liquor license were bought by a local developer.
They also note that all staff have been offered positions at nearby locations.
Here's the full statement that WOBM News just received today from A.C.E. Restaurant Group VP of Operations, Steven Labrovic:
"It is with deep regret that we announce the closing of the Eatontown Houlihan's restaurant as of February 15, 2018.  The Eatontown Houlihan's has been a very important part of the local landscape for more than 10 years, and while this was a very difficult decision, a local land developer has purchased the property and the liquor license.  As part of this transition, all of the Eatontown managers and employees were offered an opportunity to transfer to one of our 17 Houlihan's restaurants including Holmdel, Brick, New Brunswick and Woodbridge, which are the closest restaurants to Eatontown.

On behalf of the entire staff, we want to thank Eatontown for allowing us to be a part of your community for many years."
With the aforementioned pair of remaining Shore locations in Brick and Holmdel, Houlihan's says that coupons and gift cards can be used at any of the chain's locations in New Jersey and New York.