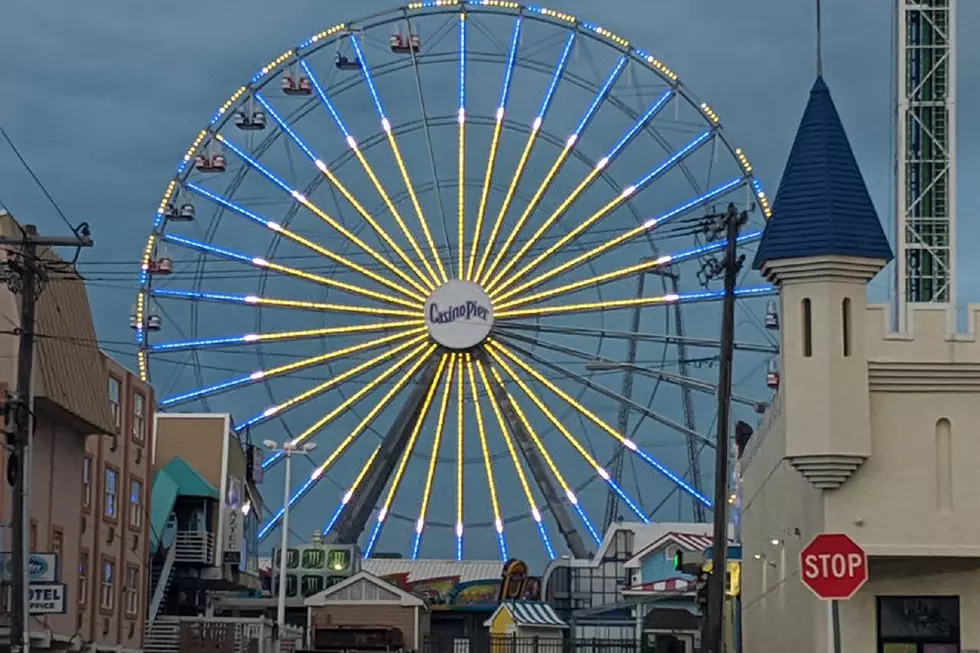 Casino Pier & Breakwater Beach to Host Job Fair on Saturday
Ferris wheel at Casino Pier in Seaside Heights (Bud McCormick)
As New Jersey continues reopening, more businesses are in need of employees.
Enter your number to get our free mobile app
The latest place to announce a job fair is Casino Pier & Breakwater Beach Water Park in Seaside Heights, which will take place this Saturday, June 27th from 12 pm - 3 pm according to their Facebook Page. The post says they are looking for ride operators, food service, waterpark lifeguards, game attendants, a front desk receptionist, and arcade attendants. You can read the full post below:
The post also explains that anyone interested in jobs can also apply online. Casino Pier & Breakwater Beach asks that anyone attending the Job Fair wear a face mask, and practice social distancing. As far as an opening date for rides and the waterpark goes, they are waiting for the Governor to allow reopening according to a Facebook comment from Casino Pier & Breakwater Beach Water Park. Click here to learn more.
As I have mentioned before, this could be a great opportunity for anyone looking to get back to work or to make some extra summer money. Many of the available positions sound like they can be fun since there are opportunities to work with the games and in the arcade.
It is exciting to see New Jersey reopening again with safety in mind, and it's also a good feeling knowing many people will have the opportunity to get back to work!