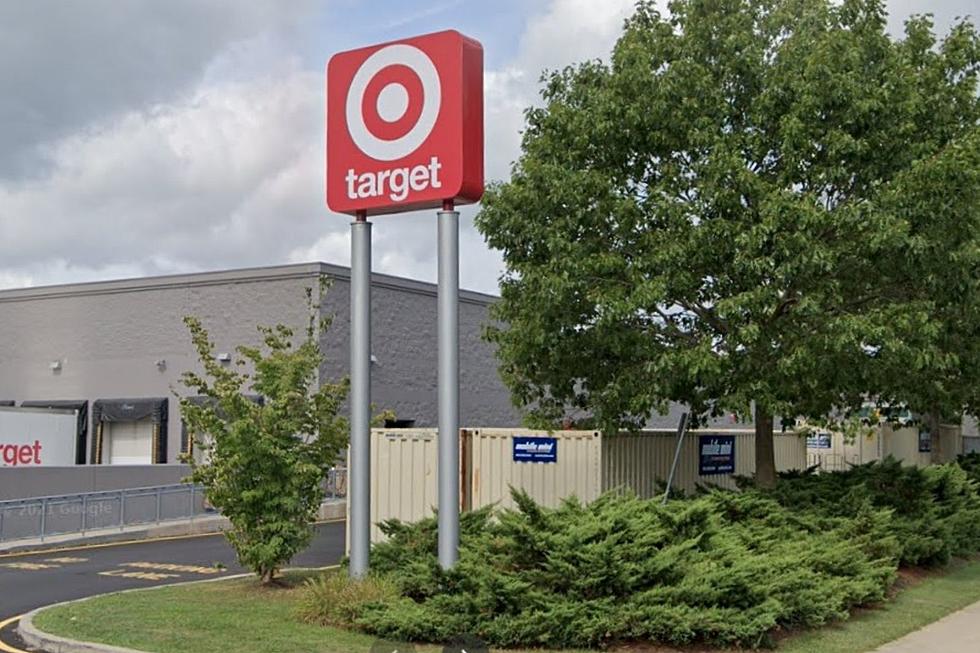 Brick, NJ Police foil another shoplifting spree similar to heists in March at Target on Route 70
Target sign on Cedar Bridge Avenue in Brick (Google Street View)
Nearly one month after police in Brick Township put an end to a shoplifting spree at the Target on Route 70, there was a case of deja vu this week as BTPD did so again.
Four people were arrested following a heist in March after being caught trying to steal $1,000 worth of merchandise from Target.
On Wednesday of this week, Brick Police said they responded to the Target on Route 70 with a heavy presence due to recent purse thefts and fraudulent card activity that has been circulating at similar retail stores across New Jersey, including at Walmart and Target stores in the township.
What police knew about the thefts was that they were being run by groups of three to five men who were of Latin or Hispanic descent and that "the shoplifters at Target were described as a group of three Hispanic males, one of which was observed concealing merchandise in a backpack while the other two used several gift cards to purchase electronics."
So, when Brick Police Street Crimes Unit Detectives responded to the store, they spotted the suspects, who allegedly had used gift cards used to buy electronics at a Target in Princeton earlier in the day and with a stolen credit card.
Luis Ramirez-Gonzalez, 29, Queens, NY, Esteban Ibrarra-Ignacio, 22, Queens, NY, and Hector Marquez-Troncoso, 41, Queens, NY, were arrested, and their cell phones and vehicle were seized, police said.
Ramirez-Gonzelez alone, police said, was in possession of $233.37 worth of stolen goods and was charged with shoplifting, credit card fraud, and theft by deception.
Ibrarra-Ignacio, who was driving their vehicle, was in possession of $991.59 worth of fraudulently obtained merchandise consisting of an Apple Watch S7 and an iPad Mini and was charged with shoplifting, credit card fraud, theft by deception, possession of a fake ID, unlicensed driving, unregistered vehicle, and fictitious plates.
Marquez-Troncoso was charged with shoplifting, credit card fraud, and theft by deception.
Much like the four people arrested by Brick Police in March, these three men were also tied to other thefts and fraudulent purchases committed in other stores around the state.
After being charged on warrants, all three men arrested were brought to the Ocean County Jail.
Here are New Jersey's Most Wanted Criminals