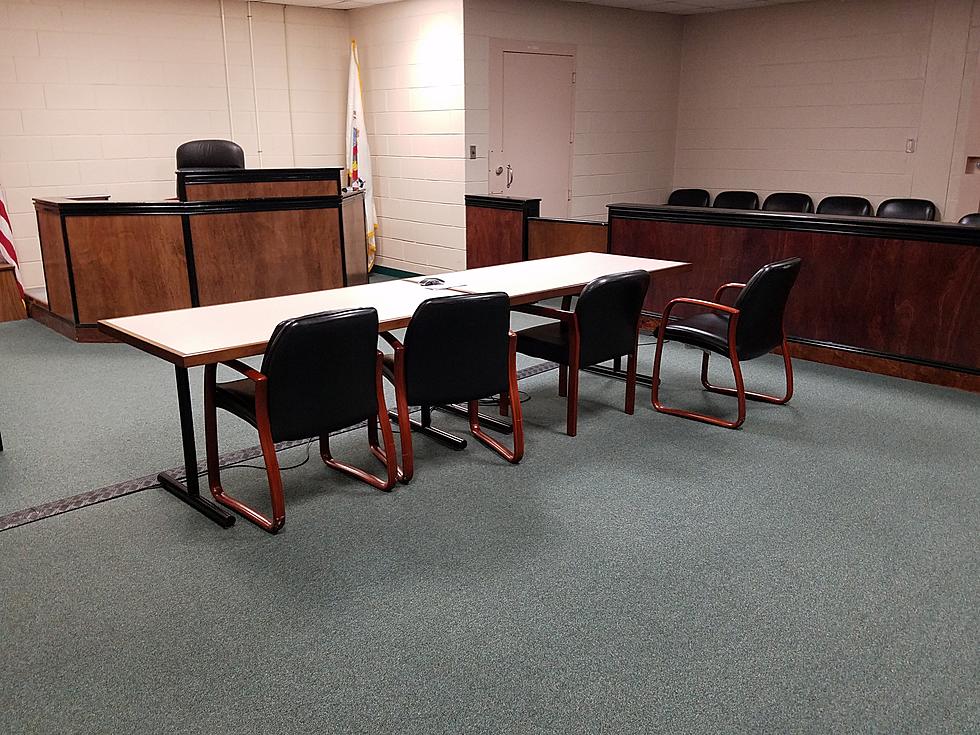 Bloomfield man pleads guilty to sexual assaulting a toddler in Long Branch
Court room at the Monmouth County Correctional Institute. (Vin Ebenau, Townsquare Media New Jersey)
A Bloomfield man has plead guilty to his role in the sexual assault of a toddler in Long Branch, announced Monmouth County Prosecutor Chris Gramiccioni.
A private citizen told police on June 16, 2017 that he saw through a bedroom window a man and a woman committing sexual acts with a minor that took place between June 15-16 of 2017.
The citizen provided law enforcement with evidence of a female and male suspect committing various acts of sexual acts upon a child who appeared to be asleep.
The resulting investigation identified the male suspect as 34-year old Jaime Mauricio Leon.
Investigators say that the child was known to the female suspect.
Police found further evidence that Leon and the female suspect had planned the attack on the child, and that both were in possession of child sexual abuse images.
Leon was arrested on June 23, 2017, with the assistance of federal law enforcement officials at his job site in Fort Lee, New Jersey.
He has now plead guilty before the Honorable Superior Court Judge David F. Bauman, to first degree Aggravated Sexual Assault, and third degree Possession of Child Pornography.
The plea calls for the imposition of a mandatory 25 years in New Jersey State Prison when Leon returns for sentencing on August 2, 2019.
Leon will be required to serve all 25 years without the possibility of parole pursuant to the Jessica Lunsford Act.
He will also be subject to the requirements of Megan's Law registration and Parole Supervision for Life upon his release from prison.
The charges were a result of a joint investigation by the Monmouth County Prosecutor's Office and the Long Branch Police Department.
The case against the female co-defendant remains pending.
The case is being prosecuted by Monmouth County Assistant Prosecutors Tara Wilson and Julia Alonso.
Leon is represented by Michael Kuhns, Esq. of Lawrenceville.
More From The Jersey Shore: