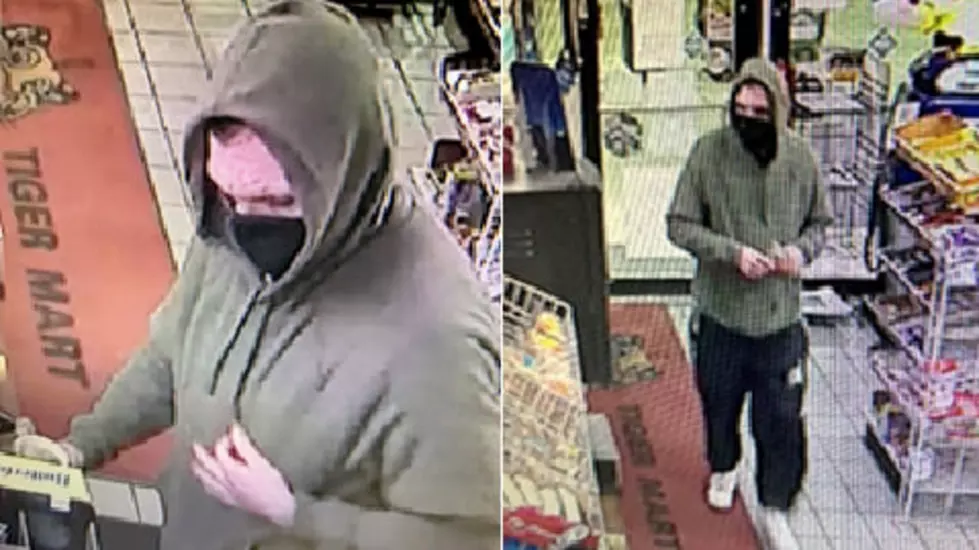 Beachwood man pleads guilty to string of Ocean County robberies
Suspect arrested for string of robberies in Toms River. (Toms River Police Department)
A Beachwood man responsible for a string of robberies at convenience stores in Toms River, Berkeley and in the borough where he resides in, has plead guilty to six counts of robbery.
Ocean County Prosecutor Bradley Billhimer announced Tuesday that Thomas Jann, 34, pled guilty to two counts of Robbery in the First Degree, four counts of Robbery in the Second Degree and one count of Burglary in connection to his heists that took place on multiple occasions between July 27, 2020 and December 31, 2020.
When Jann is sentenced in January, Prosecutor Billhimer said that the state will be looking for a term of 16-years in prison on the First Degree Robbery charge and 8-years for the Second Degree Robbery charges as well as 4-years for the Burglary charge -- all of which would run concurrently.
Jann allegedly demonstrated violent tendencies in his heists by either threatening or physically attacking a cashier/clerk at each of the establishments and had a similar M.O. in each incident.
On December 19, 2020 he is accused of attacking a Wawa gas attendant on Route 9 in Toms River and then stole money from the register -- and then fled the scene.
Five days later, he brandished a box cutter towards the Robins convenience store clerk in Beachwood, stole money from the register and then took off.
Two day after that, he went into the ShopRite on Route 9 in Bayville, stole money from a register and pushed a woman out of the way as he bolted from the scene.
Later that same day, Jann attacked the cashier at the Krauszers on Hooper Avenue in Toms River and then left with cigarettes in hand.
On December 30, Jann grabbed the cashiers neck at the 711 on Route 166 in Toms River while simultaneously holding a rock to his head until he stole cash from the register and then he left.
The next day, he threw hot coffee at the clerk working inside the Exxon Tiger Mart on Route 37 in Toms River, stole money from the register and then left.
As Toms River Police, Beachwood Police and Berkeley Police investigated, the Ocean County Prosecutors Office learned through the various agencies and through the investigation as a whole that Jann entered a home in Beachwood back on July 27 of 2020 and stole cash from there as well.
He was arrested by Toms River Police on January 1, 2021 and has been in the Ocean County Jail since that date.
Prosecutor Billhimer said that Ocean County Assistant Prosecutor Victoria Veni is handling the case on behalf of the State.
Have You Seen Them? Ocean County's Most Wanted
Here are New Jersey's Most Wanted Criminals