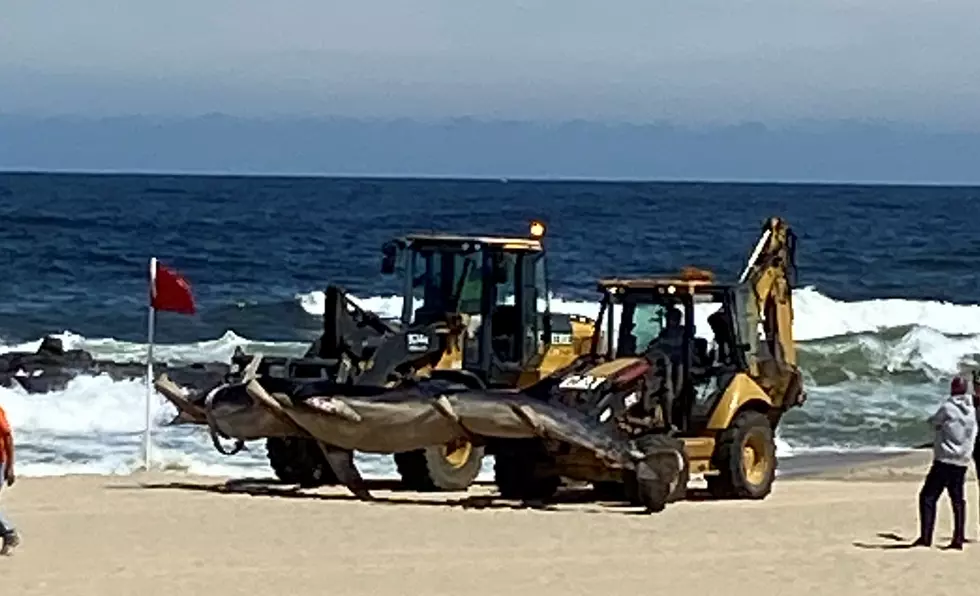 Beached Jersey Shore Whale May Have Died Of A Brain Disease
TSM Photo
We're getting a little more insight into a sad situation that unfolded on a local beach yesterday when a beached whale couldn't be saved despite the efforts of lifeguards.
As we reported on Monday afternoon, when a whale became beached in Spring Lake, lifeguards tried to guide it back into the water. Unfortunately, their efforts were unsuccessful and the animal didn't make it.
The whale was not one of the humpback whales that's been spotted a number of times over the last 3 weeks, including a few close encounters with boats in the waters off of both Monmouth and Ocean Counties.
The story quotes Bob Schoelkopf of the Marine Mammal Stranding Center as identifying the Spring Lake whale as a young minke whale.
He goes on to say that by the time that the lifeguards tried to come to the animal's aid, it was already non-responsive and likely died of a brain disease that is common among minke whales.
In fact, unusual minke whale deaths on Atlantic beaches go back to at least 2017 in what NOAA describes as, "an unusual mortality event" that includes at least 88 deaths between Maine and South Carolina in just the last 3 years alone.
Enter your number to get our free mobile app
Check out these amazing creatures of Jenkinson's Aquarium