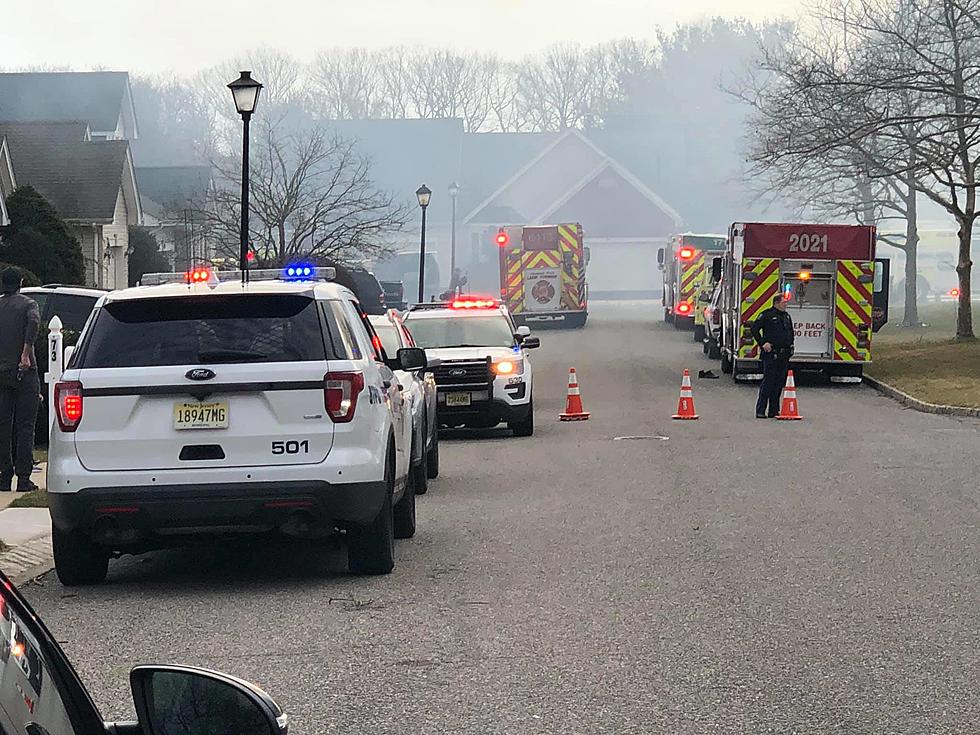 Bayville retirement community home severely burned in Sunday fire
Fire at a home on Butler Avenue, in the Sonata Bay Development of Bayville. (Mark Anthony, Townsquare Media NJ)
A Bayville home was severely damaged in a Sunday afternoon fire on Butler Avenue in the Sonata Bay Development retirement community, announced Berkeley Township Police Chief Karin DiMichele.
Officers responded to and confirmed that the residence was fully engulfed in flames and spreading to additional homes to its east and west.
All of the homes in the surrounding area were evacuated and the roadways were blocked off to all non essential personnel.
Bayville FD, Pinewald FD, Manitou Park FD, Lanoka Harbor FD, and Forked River FD all responded and fought the blaze while limiting the major damage to the Butler Avenue home.
Berkeley Police Detectives, the Berkeley Township Fire Official and the Ocean County Fire Marshal's Office arrived to process the scene after the fire was put out.
The preliminary investigation revealed that the fire was non-suspicious in nature but the investigation is ongoing to determine the source of the inferno.
The Butler Avenue home was severely damaged as a result of the fire along with two vehicles parked in its driveway and garage.
The neighboring homes on Butler Avenue sustained some damage to include the siding, roof and windows.
Bayville EMS responded to assist but there no injuries as a result of the fire.
Mark Anthony contributed to this report.
Enter your number to get our free mobile app