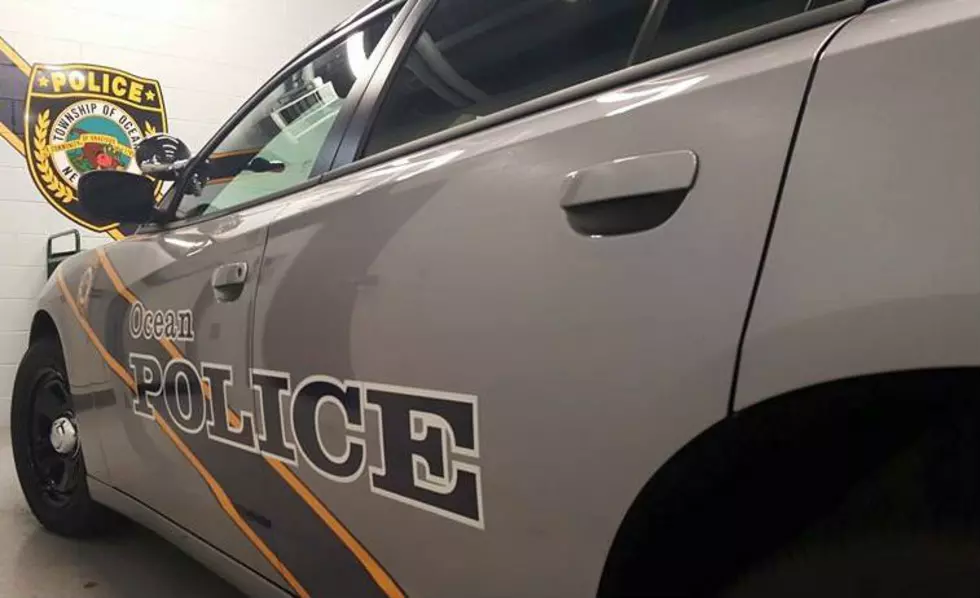 Barnegat woman had 30 bags of heroin, say Ocean Township cops
Ocean Township Police, Monmouth County (Ocean Twp. PD Facebook)
A Barnegat woman, allegedly with active arrest warrants, is accused of concealing her identity to police in Monmouth's Ocean Township, and carrying heroin in her underwear. 
According to township police, Crystal Algor, 35, of Barnegat, was riding in a car that Officer Ryan Krug flagged to the side of Route 66 for a moving violation on September 5, at about 10:50 PM.
Krug alleged that Algor misidentified herself, and that confirmation of her true identity revealed the warrants.
Police said that, during custody, heroin was found in her undergarments, and they subesquently found syringes and other drug-related items. Officers said that they found 30 bags of heroin in all.
She was placed in the Monmouth County Correctional Institution in Freehold, to await a court appearance.
Rider faces stiffer charges than driver
Four days earlier, on September 1, at about 6:27 PM, a seat belt violation spotted by a patrol officer near the Asbury Park Circle led to the arrest of Carl Thompson, 27, of Wall Township, for heroin possession.
Police said that Officer Dean Schoch, on northbound Route 18, determined that the driver was not buckled in, and had a suspended license. Thompson, a passenger, had heroin and a syringe, police said. He was released on a criminal summons, with a court hearing pending.
Sit tight, be right back - not
An Ocean Township man, who sought police help to find a disabled 65-year-old, is charged with neglect.
Authorities said that Conejo Graham, 51, of the Twinbrook Village apartments, summoned officers to Route 35 at West Park Avenue at about 6 PM on September 2, reporting the older, disabled man as missing.
Responding officers determined that Graham, a caretaker, stopped at his house, and left the man in his vehicle for more than an hour. He reportedly called police after searching on his own.
Police said that they found the missing man in West Long Branch, unhurt and in good health. Graham was chaged with neglect of a disabled person, issued a criminal summons, and released until his court appearance.
Charges are accusations. Defendants are presumed innocent unless, and until, found guilty in a court of law.