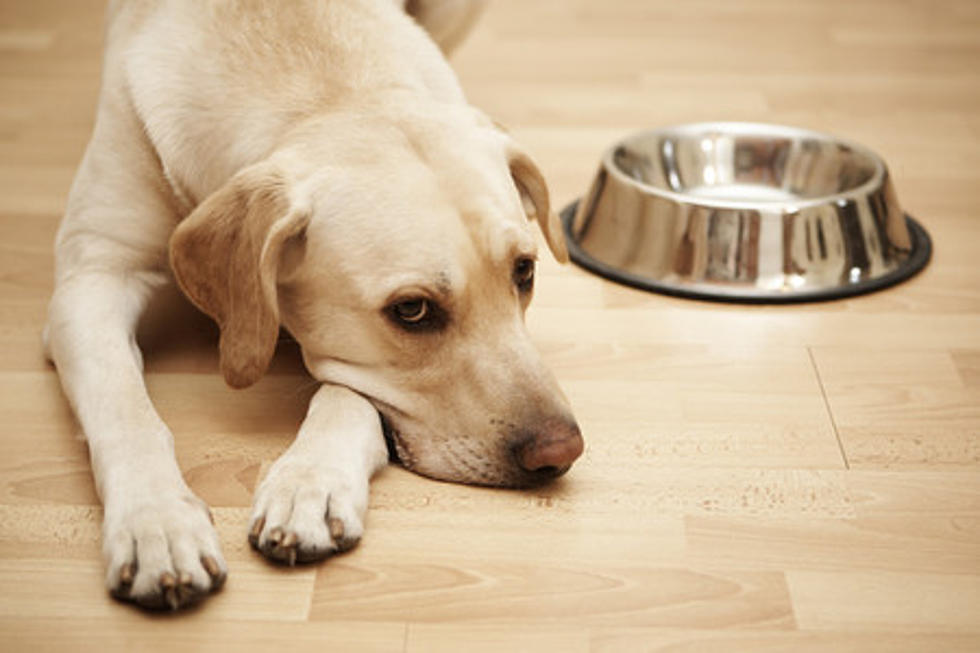 Another Dog Food Recall To Watch Out For, It Could Make Your Dog Sick
Chalabal, Getty Images
We all want to make sure our four-legged fur family is safe, happy, and healthy.
We love our dogs like their our kids. I feel there's been several dog food recalls within the last couple of months. Here's one more for you to check out.
According to nj.com, Purina is issuing a recall on certain bags of Purina dog food that is making dogs sick.
Their illness is vomiting and kidney failure.
The press release from Purina:
Nestlé Purina PetCare Company is voluntarily recalling select lots of Purina Pro Plan Veterinary Diets EL Elemental (PPVD EL) prescription dry dog food due to potentially elevated levels of vitamin D. Vitamin D is an essential nutrient for dogs; however, ingestion of elevated levels can lead to health issues depending on the level of vitamin D and the length of exposure. Vitamin D toxicity may include vomiting, loss of appetite, increased thirst, increased urination, and excessive drooling to renal (kidney) dysfunction.

Purina is taking this action after receiving two contacts about two separate confirmed cases of a dog exhibiting signs of vitamin D toxicity after consuming the diet, to date. Once taken off the diet, each of these dogs recovered.
The dog food that was affected was dry dog food and was distributed throughout the U.S. only through veterinary clinics, Purina Vet Direct, Purina for Professionals, and select retailers that had prescriptions only, according to purina.com. CLICK HERE for the numbers on the bag and the impacted production codes.
FOR MORE INFORMATION:  Call Monday-Saturday 8nam - 5 pm CST 1800-345-5678 or email Purina at www.purina.com/contact-us.
RANKED: Here Are the 63 Smartest Dog Breeds
Does your loyal pup's breed make the list? Read on to see if you'll be bragging to the neighbors about your dog's intellectual prowess the next time you take your fur baby out for a walk. Don't worry: Even if your dog's breed doesn't land on the list, that doesn't mean he's not a good boy--some traits simply can't be measured.
LOOK: Stunning animal photos from around the world
From grazing Tibetan antelope to migrating monarch butterflies, these 50 photos of wildlife around the world capture the staggering grace of the animal kingdom. The forthcoming gallery runs sequentially from air to land to water, and focuses on birds, land mammals, aquatic life, and insects as they work in pairs or groups, or sometimes all on their own.