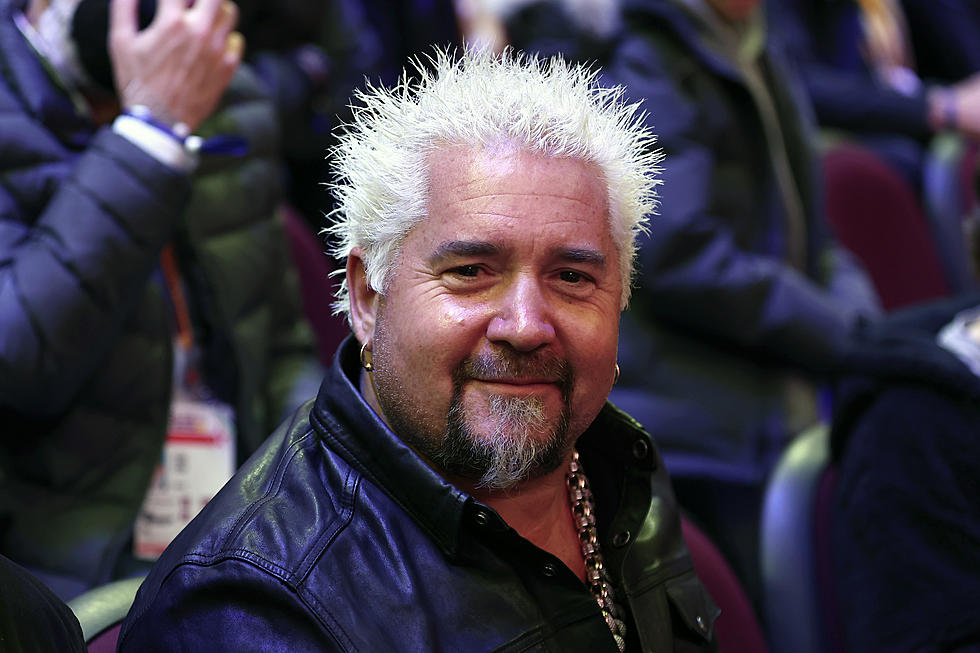 All The Cape May Area Restaurants on Diners, Drive-Ins and Dives
Getty Images
Guy Fieri and his muscle-car convertible have been to well over 1,300 restaurants across the United States. Since his "Diners, Drive-Ins and Dives" debuted in 2007, he's hit a lot of New Jersey restaurants.
In Cape May County, though, Fieri has only paid a few visits. Let's check those out.
George's Place Restaurant in Cape May.
Guy visited this Cape May gem for one of his Thanksgiving featured shows. Here's what Guy said about George's:
"A great Greek influence for a full menu and a perfect blend for an American melody of cultures. Try the delicious Greek Leg of Lamb or the Turkey Confit to really fill you up with goodness."
Find out more about George's menu and locations - they now have four - here.
Piccini Pizza in Ocean City.
Guy just raved about their pizza:
"We all know that you can get a great slice when visiting New Jersey, but when in Ocean City this place should definitely be on your GPS."
Piccini Pizza is open year-round on West Avenue in Ocean City. Find their menu and more here. Brick over pizza? Yes, please!
Quahog's Seafood Shack in Stone Harbor.
Guy was impressed with this restaurant, giving it an A++:
"When here, you'll have the chance to savor a combination of South American cuisine with the standard and timeless New England dishes."
At this writing, Quahog's was closed for the season. Find out more about their menu here.
Maui's Dog House in Wildwood.
Fieri calls Maui's a "golden find":
"These folks are known for their fresh hot dogs but also the nearly 30 different toppings that you can top them off with."Â 
Hankering for their dogs or their "Salty Balls"? Check them out here.
SOURCE: Dinersdriveinsdiveslocations.com.
9 Atlantic City Area Restaurants Featured on Diners, Drive-Ins, and Dives
Guy Fieri has featured almost a dozen Atlantic City area restaurants on hie show.
The Absolute Best Diners in South Jersey
You'll want to check out these diners in South Jersey -- the best of the best.
Every Amazing New Jersey Restaurant Featured on Diners, Drive-Ins and Dives