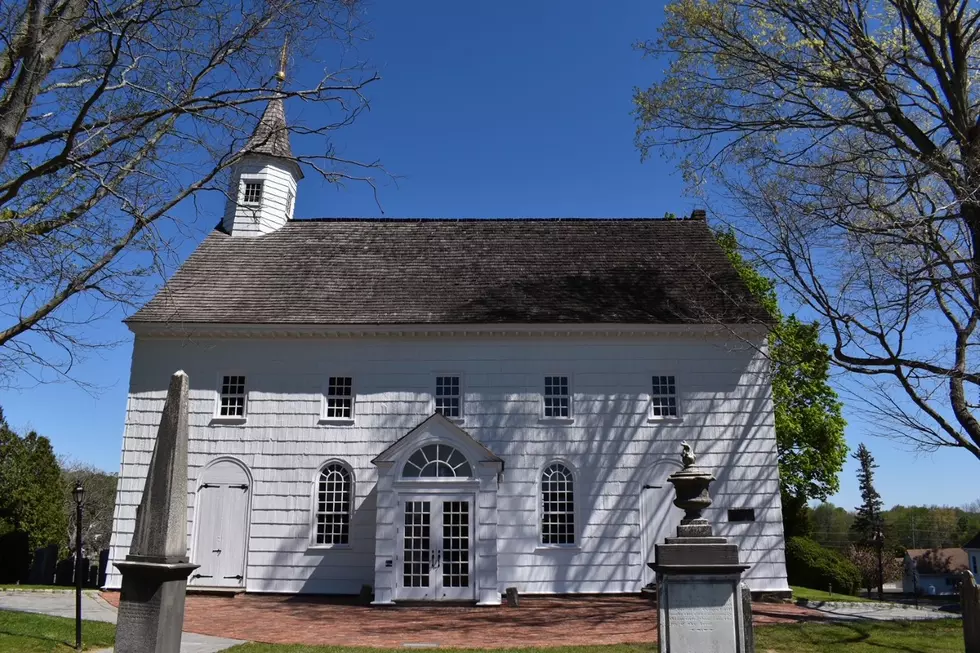 Take a trip through time as 'A Weekend in Old Monmouth' returns this month in Monmouth County, NJ
Shawn Michaels
You don't need a flux capacitor to take a trip back in time as the Monmouth County Historical Commission is bringing back 'A Weekend in Old Monmouth' where you can visit historic sites throughout Monmouth County.
As a result of the Covid-19 pandemic, this annual event hasn't occurred in a couple of years so to have it back means things are safe enough to do so, and it's a good thing, as Monmouth County has so much history to tell.
"It's exciting to have it back because it's incredible how many people out there are interested in Monmouth County history and that's one thing we are well endowed in," Monmouth County Commissioner Lillian Burry, liaison to the Monmouth County Historical Commission, tells Townsquare Media News.
There will be 49 historic sites that will be open for tours and viewing on Saturday, April 30 from 10:00 am to 5:00 pm, and then on Sunday, May 1 from 12:00 to 5:00 pm and all the fees will be waived as you take a tour through Monmouth County history.
"It really covers a vast area of Monmouth County," Burry said.
Some of the historic sites you'll be able to tour at 'A Weekend in Old Monmouth' include Allaire Historic Village in Wall, Craig House at Monmouth Battlefield in Freehold Township, the Old Tennent Church in Manalapan, and the Montrose Schoolhouse in Colts Neck.
"I'll be there both days explaining the history of the school (Montrose Schoolhouse) and also inviting people to come there," Burry said. "It did function as a school and it was around in the middle of the 19th century and it's amazing, there were all different age ranges that came together under one roof and it still stands today."
The Monmouth County Historical Commission has overseen the Montrose Schoolhouse for a number of years along with its restoration.
"I think it's particularly interesting to the younger groups, and we welcome them," Burry said. "They can't imagine going into a structure that had no telephone, no TV, no internet -- it's a little foreign to them."
That's just one of the stories you'll be able to hear and not just at the Montrose Schoolhouse but at the other 48 historic sites as well.
You can go on your own self-guided tour or hear the stories of history from individuals at these sites but it'll be important to plan ahead and map things out by going to www.visitmonmouth.com because time is limited each day and it will fly by.
"It's the kind of thing where if you really intend to visit all these (historic sites), you're going to have to do some homework because there's so many, there are 49 of them and it's amazing how you can consume the time so very quickly," Burry said.
Here are all of the 'Weekend in Old Monmouth' sites.
All Saints Memorial Church, Middletown
Allaire Historic Village, Wall
Allen House, Shrewsbury Borough
Allentown Presbyterian Church
Baird Homestead, Millstone Twp.
Battery Lewis, Hartshorne Park, Highlands
Burrowes Mansion Museum, Matawan
Christ Church, Shrewsbury Borough
Covenhoven House, Freehold Borough
Craig House at Monmouth Battlefield, Freehold Township
Crawford House, Tinton Falls
Dr. Cooke's Medical Office, Holmdel
Eatontown Historical Museum, Eatontown
First Presbyterian Church, Rumson
Friends Meeting House, Shrewsbury Borough
Great Auditorium, Ocean Grove, Neptune Township
Holmes-Hendrickson House, Holmdel
InfoAge Science Museum (Camp Evans), Wall
Jewish Heritage Museum of Monmouth County, Freehold Township
Joseph Murray Farmhouse, Middletown
Keyport Fire Museum, Keyport
Keyport Historical Society, Keyport
Longstreet Farm (Historic), Holmdel
Marlpit Hall, Middletown
Monmouth County Historical Association Museum, Freehold Borough
Montrose Schoolhouse, Colts Neck
National Guard Museum, Sea Girt
Oakely Farm House, Freehold Township
Ocean Grove Historical Museum, Neptune Township
Old Brick Reformed Church, Marlboro
Old First Church, Middletown
Old Tennent Church, Manalapan
Old Wall Historical Society, Wall
Old Yellow Meeting House, Upper Freehold
Parker Homestead, Little Silver
Red Bank Women's Club, Red Bank
Roosevelt Borough (Jersey Homestead) Historic District, Roosevelt
Saint Peter's Church, Freehold Borough
Shrewsbury Historical Museum, Shrewsbury Borough
Spring Lake Historical Society, Spring Lake
Squan Village Historical Society Museum, Manasquan
Stephen Crane House, Asbury Park
Strauss Mansion Museum, Atlantic Highlands
Taylor-Butler House, Middletown
Township of Ocean Historical Museum, Ocean
T. Thomas Fortune House, Red Bank
Twin Lights Museum, Highlands
Village Inn, Englishtown
Walnford (Historic), Upper Freehold
Every NJ pizza joint Barstool's Dave Portnoy has reviewed
Dave Portnoy, commonly known as El Presidente, is the founder of Barstool Sports. Somewhere along the way, he decided to start reviewing local pizzerias, and the concept took off. Here is every New Jersey pizzeria Dave has stopped in, along with the score he gave them.