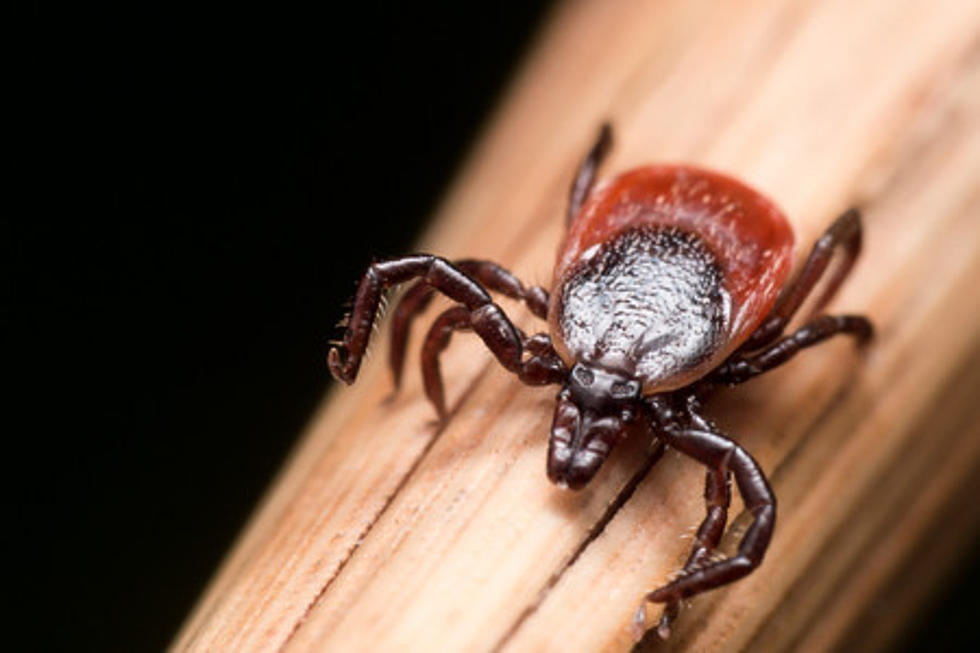 A New Tick in NJ and a Test Site for Lyme Disease Vaccine for Kids
stevenellingson, Getty Images
I'm incredibly scared of ticks, it's probably why I'm not a hiker.
Ticks are all over New Jersey. It doesn't matter if you live at the shore or in the woods, ticks are everywhere.
Ticks are usually found in high grass, shrubs, and weeds. Ticks need something to climb on.
There is no season for ticks, they are here year-round. We seem to get them more in the spring and summer, but ticks are around in the winter and the fall.
Did you know ticks are in the arachnid family because of their legs? They're not an insect, they're part of the spider family which makes them even grosser.
According to patch.com, Rutgers will be the first Lyme disease vaccine test site for kids. Dr. Saunanda, Director of the Rutgers Pediatric Clinical Research Center says about the trial, according to patch.com:
"Developing a vaccine is important because currently the only prevention is protecting children from tick bites through clothing and insect repellant and then checking them for ticks after they play outside, especially if they are in the woods or in grassy areas," she said. "They are most at risk during the spring and summer when ticks are most active."
To learn more about the trial or to get your child enrolled, email: lyme_study@rwjms.rutgers.edu
What new tick do we have to look out for in New Jersey?
According to onlyinyourstate.com, the newest tick to the Garden State is called the Asian longhorned tick, also known as the bush tick and the cattle tick.
According to the CDC, Asian longhorned ticks were first seen in the United States in 2017. New Jersey first saw this tick in 2022. We should be aware that we will see this tick more this year. The Asian longhorned tick has been found on animals and people.
To check out the Asian longhorned tick CLICK HERE. If you are to find this new tick, contact the health department to take steps to prevent tick bites and tick-born illnesses. For more information on checking the tick, click here.
LOOK: The 25 least expensive states to live in
LOOK: 20 American foods that raise eyebrows outside of the US
Stac



ker
compiled a list of 20 unusual and uniquely American foods that might raise eyebrows outside the U.S.