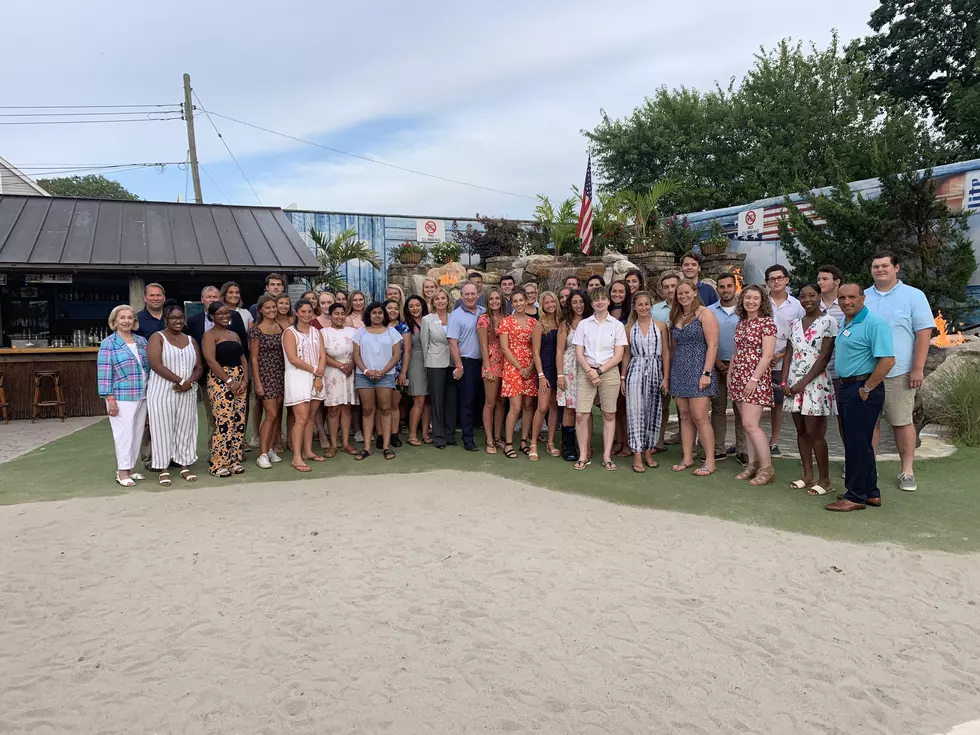 $95,500 in Scholarships Awarded Local First Responder's Children
200 Club of Monmouth County Treasurer Ben Lucarelli, Jack Mangold, College Scholarship Recipient, Paige Garrity. College Scholarship Recipient, and Club President Kim Guadagno join student honorees. (The 200 Club of Monmouth County)
LAKE COMO — A Monmouth County based non-profit organization will be donating thousands of dollars to dozens of children of local first responders.
The 200 Club of Monmouth County, located in Freehold, announced that they would be donating $95,500 in college scholarships, 80 children of local first responders, last week.
Jack Mangold, a junior majoring in Accounting at the University of Maryland, was one of the recipients, "I am so honored to receive a scholarship award from The 200 Club of Monmouth County," he goes on to say that as the son of a police officer he is familiar with the sacrifice of first responder families, "knowing this organization is dedicated to helping those families in their worst moment is very reassuring."
Paige Garrity, a freshman at the University of Connecticut, was also a recipient of a scholarship, "My family and I are proud supporters of law enforcement and all first responders," she goes on to mention that it means so much to us that she received a scholarship.
The 200 Club of Monmouth County, founded in the 1970s, has continued its goal of providing financial assistance to the families of public safety and rescue personnel who are fatally or seriously injured in the line of duty.
The organization is a 501(c)3 charitable organization based at the Jersey Shore. To donate or apply for a membership, visit www.monmouthclub200.com.
Mark Anthony is a reporter for Townsquare Media: Mark.Kowalski@townsquaremedia.com
More from Townsquare Media News: