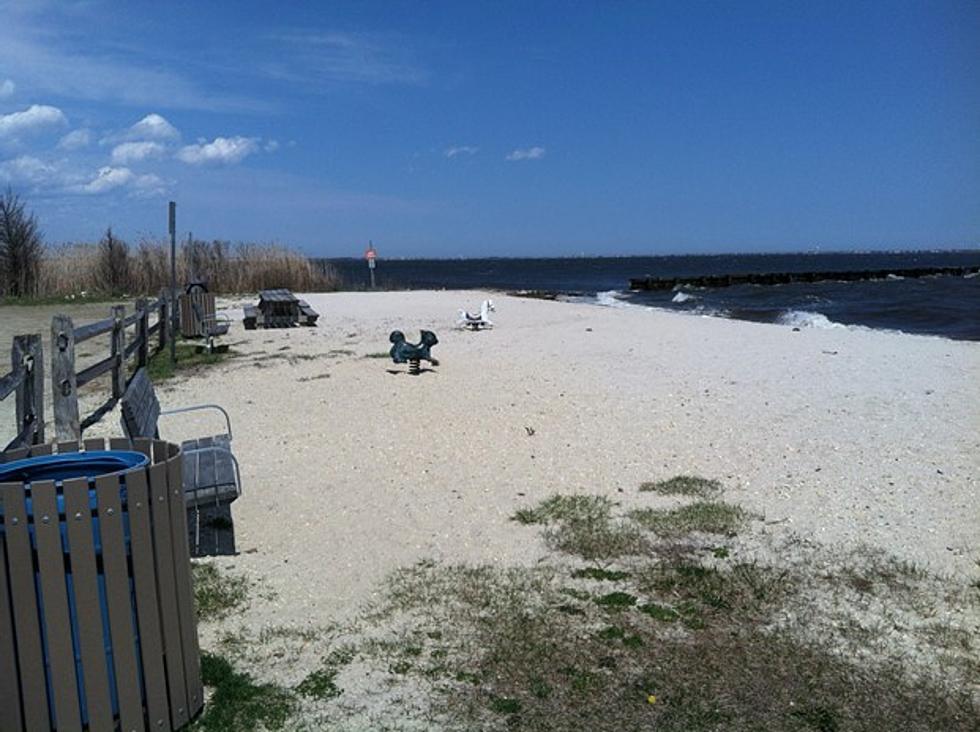 92.7 WOBM News Flash Briefing: August 25
The revamped Butler Beach (Photo courtesy of Berkeley Township)
https://jerseyshorepodcasts.townsquaredigital.com/WOBMFM201708251700.mp3
Our weekend weather groove of sunshine and temperatures in the 70s contrasts starkly with Hurricane Harvey,as it prepares to wallop eastern Texas from the Gulf of Mexico. It is expected to be the first Category Three to reach US soil in 12 years, with the potential of drenching some areas with two feet or more of floodwaters.
A dementia sufferer who disppeared after leaving her Brick Township home Thursday is found, safe and sound, according to township police. Nellie Llera, 71, told relatives that she was going to New York City. Her niece resported the woman's rediscovery on Facebook.
Rabies warnings resurface in Middletown. A raccoon that tangled with a dog in the Atlantic Highlands section a week ago today was found to carry the disease, accoring to township health officials who received word from the state testing labs Thursday. The township offers free rabies vaccination clnics for pets in September and October.
Three marijuana possession charges land a Point Pleasant man behind bars until his detention hearing. The most serious count against John Lucas, Jr., is second-degree possession with intent to distribute. Local police arrested him Thursday.
The priest who was apprehended in Toms River to face pornography charges in Pennsylvania stands a chance of being defrocked. Reverend Kevin Gugliotta was sentenced Thursday to a term of 11 1/2 to 23 1/2 months for his guilty plea. According to the Associated Press, he explained in his guilty plea that he was trying to get even with God for his poker losses.
A toddler's lifeless body, and ber bicycle and a light truck nearby, told the entire story for Lakewood first responders Thursday. Investigators called to the house on Seventh Street near Forest Avenue determined that the three-year-old coasted out of a driveway, into the truck's path. They found that the driver was not occupied with a cellular device, and he submitted to blood testing.
Toms River Township joins litigation being developed by a Washington DC law firm against major pharmaceutical manufacturers, claiming misrepresentation in marketing of opiates. Three states, three counties and the city of Chicago have also signed as plaintiffs, so far.
Fantasy sports companies become the newest taxpayers in New Jersey. The law enacted Thursday places a ten-and-a-half percent tax on winnings of daily fantasy sports enterprises. Proponents predict tax revenues of more than $6,000,000 per year.
A Toms River four-year-old's earnest desire to learn to read fuels his desire to share his new skill with others, and results in a box full of choice beach reads for people of all ages in Ortley Beach. The Free Little Library runs on an honor system - borrow one, leave one - and Friends of Ortley Beach check it regularly to be sure that the books and mags are suitable for all ages and in new or gently-used condition.