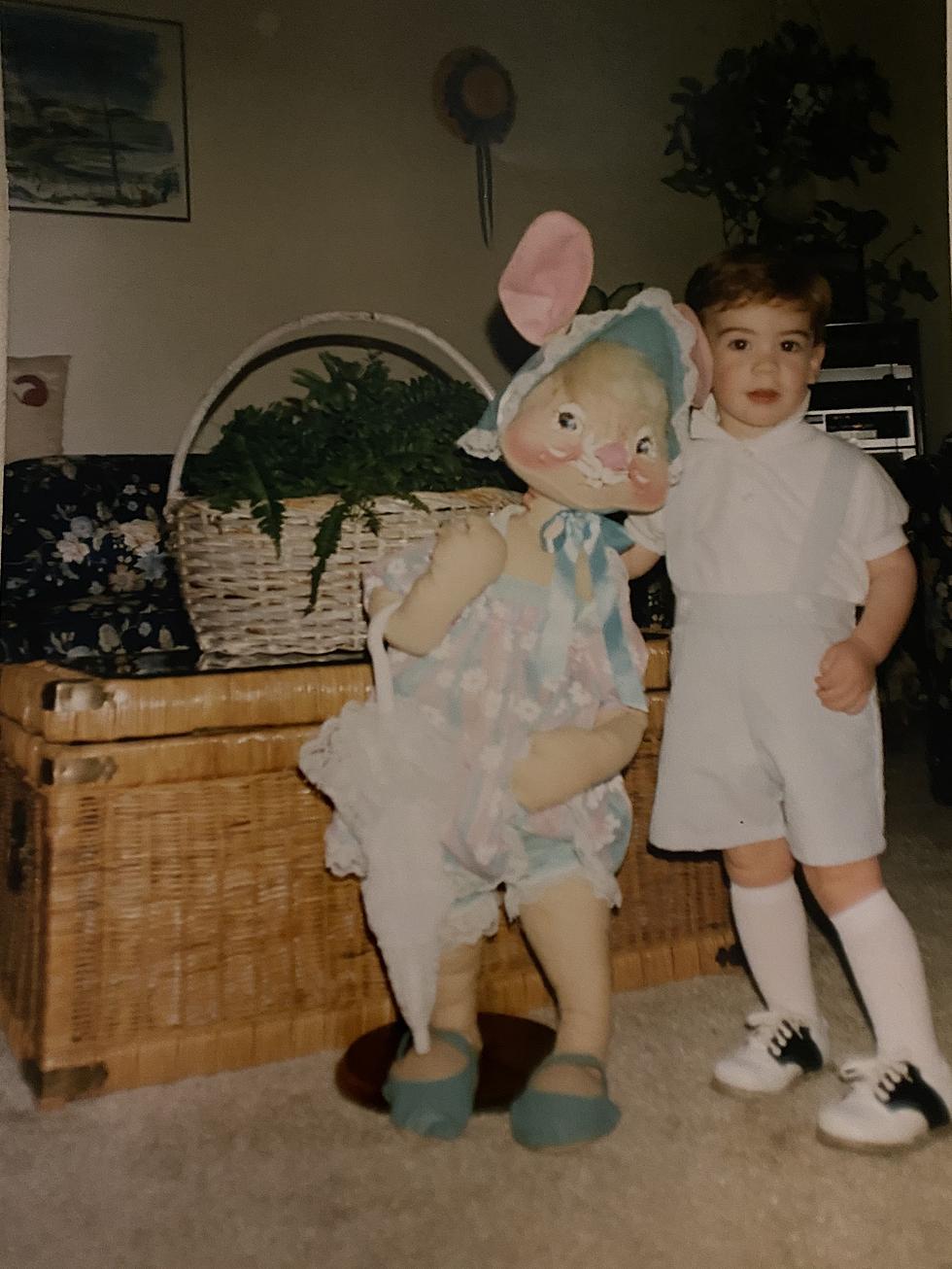 Easter Means Different Things to Us
My son Brandon (who is now 36) just a few years ago with his friend
Easter is clearly a religious holiday but very much like Christmas there are those who celebrate it in a non-religious way.  I don't really have any significant Easter memories although once I turned 12 years old it became a work day.  My father for many years operated amusement games on the Seaside Heights/Park boardwalk and Easter was when you hoped to generate some cash after a long winter.  Of course there were some years when the holiday felt like it was in the middle of the winter and I remember a couple of times when snow fell and temperatures never got out of the 30's. We would often work until dark and instead of traditional honey glazed ham would settle for a cheese steak or something similar.  To be honest I don't remember all that much except many years I was very cold.
So when we my kids were born Easter became a true holiday.  My wife would always dress Brandon and Alex "to the nines" and we would often start the day at church and then maybe head to my in-laws for a feast…certainly more than a cheese steak.  There were gifts and egg hunts and cousins and it was really a lot of fun.
Just like I've always felt Christmas was a season in which the theme was peace and joy for all I use Easter as the real beginning of spring.  It's when I can start putting away my winter clothes and break out the pastels and wear topsiders without socks…sort of my own type of resurrection.
Whether you celebrate Easter or Passover this is a wonderful time of year as families come together to celebrate.  Enjoy it and best wishes!
Seaside Heights Fireworks Schedule for 2022