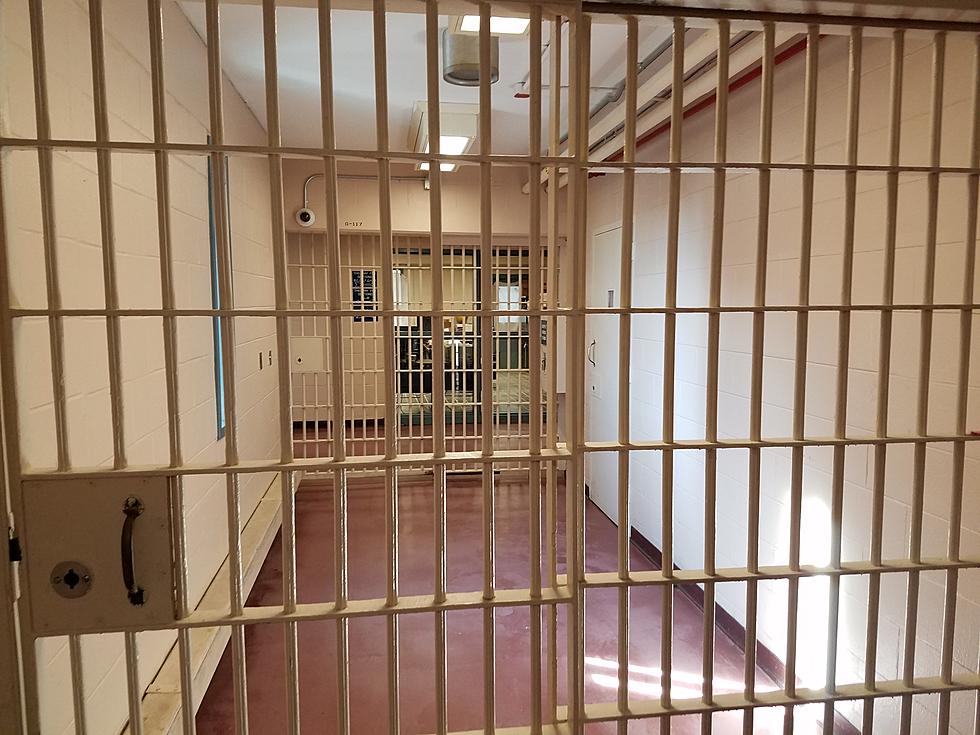 66-year-old Long Branch, NJ man arrested for trying to meet with 13-year-old girl to have sex
Prison door at the Monmouth County Correctional Institute. (Vin Ebenau, Townsquare Media New Jersey)
On the same day that the Monmouth County Prosecutor's Office announced that 14 individuals have been arrested plus 2 other have been sentenced for child porn related crimes comes word that a Long Branch man has been arrested and charged for trying to meet a "13-year-old girl" for sex stemming from an MCPO and FBI investigation.
Acting Monmouth County Prosecutor Lori Linskey has announced the arrest of 66-year-old Samuel H. Christopher for his efforts to meet the young girl for a sexual encounter.
Christopher has been charged with second-degree Luring, second-degree Attempted Sexual Assault of a Minor, third-degree Attempted Endangering the Welfare of a Child, and fourth-degree Attempted Criminal Sexual Contact with a Minor.
It turns out the "girl" Christopher was trying to meet with was an undercover police officer working online this summer when the Long Branch man initiated and made it clear in conversations that he wanted to meet with the girl for sex even getting to the point where he set up a meet in Belmar.
When he got to that place in Belmar, Christopher was arrested and taken into custody.
Acting Prosecutor Linskey said that Christopher had been lodged in the Monmouth County Correctional Institution pending a first appearance until and on Thursday in Monmouth County Superior Court but that a detention hearing has been tentatively scheduled for August 15.
"This defendant's conduct was calculating, manipulative, and disturbingly predatory," Acting Prosecutor Linskey said in a written statement. "We are relieved that when he arrived at the location of his choosing earlier this week, he was met by officers waiting to take him into custody – not a young girl he sought to victimize."
Acting Prosecutor Linskey said that the case is assigned to Monmouth County Assistant Prosecutors Stephanie Dugan and Joseph Competello.
If you have any information about Christopher's activities, Acting Prosecutor Linskey urges you to contact Monmouth County Prosecutor's Office Detective Dawn Correia at 800-533-7443.
Christopher faces up to 10 years in state prison if convicted.
NJ arrests 31 accused child predators in Operation 24/7
A roundup of 31 men have been accused of sexually exploiting children online, state Attorney General Gurbir Grewal announced on July 14 while detailing
"Operation 24/7."
The suspects "possessed and or distributed videos and images of child sexual abuse, including in many cases videos of young children being raped by adults," Grewal said.
Chat apps and gaming platforms remain favorite hunting grounds for child predators and even as the pandemic winds down, many children have continued to spend more time online.
State Police received 39% more tips in just the first 6 months of 2021 than they received in the entire year in 2019. The following are suspects charged in "Operation 24/7."
New Jersey's most disgraceful child predators and accused predators
Here are New Jersey's Most Wanted Criminals