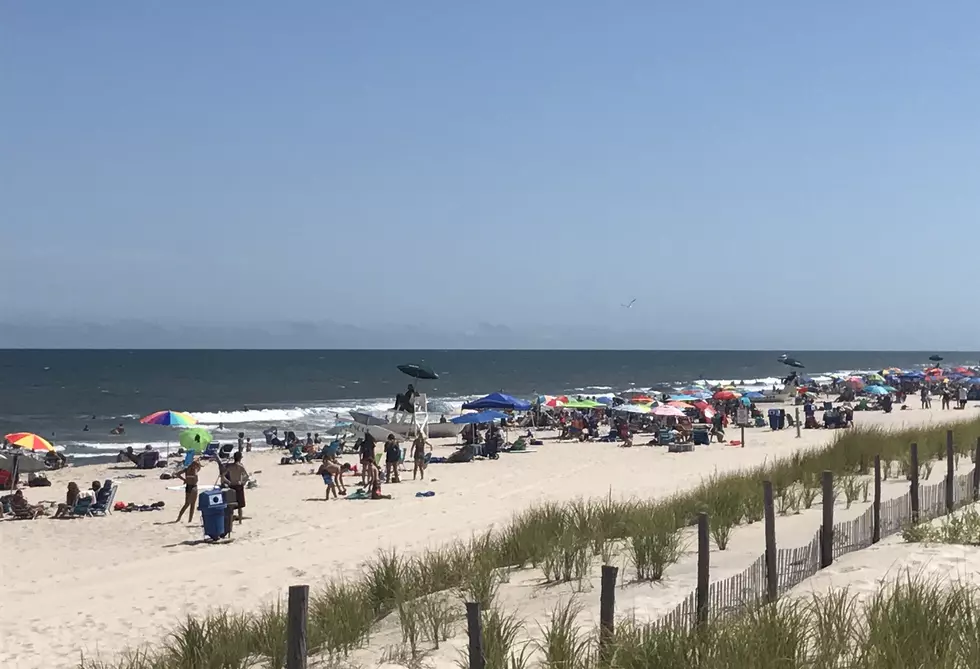 5 Ways Summer At The Shore Is Like An Alternate Universe
Photo by Justin Louis`
I think it's fair to say that summer at the Jersey Shore is a pretty unique phenomenon, especially for those of us who live here year-round.
You can definitely catch yourself in the heart of the summer season thinking about things in some totally unexpected ways.
Being happy about only having to wait 40 minutes for a restaurant table
I brought a friend who had never been to CHEGG down to LBI this past weekend for a late lunch.
I gave him plenty of warning that we would be waiting for a table. But on a hot, sunny summer Sunday, it was anybody's guess just how long we'd be waiting.
Imagine my surprise when I found myself happy that the wait was only 40 minutes.
At most restaurants most of the year, I'd be hard pressed to wait more than half an hour to get seated.
Not being mad about paying to park because it means that you actually got a parking spot.
Most Jersey Shore locals have their secret parking spots, but there's really no way around it - if you don't want to have to walk a few blocks, you're going to pay to park.
Seeing someone's backup lights flash on while you're circling a beachfront block is just as good as seeing the same thing at the mall on Black Friday.
You'll slide into that spot in no time flat and you'll be happy about it, but you'll also be ponying up your hard earned cash for that momentary feeling of euphoria.
You'll deal with calling a sub a "hoagie", but only if it's from Wawa
Unless you grew up in Philly or the Jersey suburbs immediately across the Delaware, it's a sub.
If it comes from QuickChek, Jersey Mike's, or your local deli, it's a sub.
If it comes from Wawa though, ok, I'll bite and call it a hoagie. But only if it's during Hoagiefest.
Summer does strange things to your tolerance for traffic
The Garden State Parkway southbound will always be busy, especially on a Friday.
But on a summer Friday, forget about it!
There have been plenty of times that I caught myself feeling like the shore traffic isn't so bad, because at least it's not summer shore traffic.
There is
one thing

that can unite all of us; Locals, Bennys, Shoobies, and Townies.
---
So what are some of the things that make you think a little differently during the summer in Ocean County? Stop by our Facebook page and let us know!
The opinions expressed in this article are solely those of the author and do not necessarily reflect the opinions of 92.7 WOBM, Townsquare Media, its employees, or advertisers.