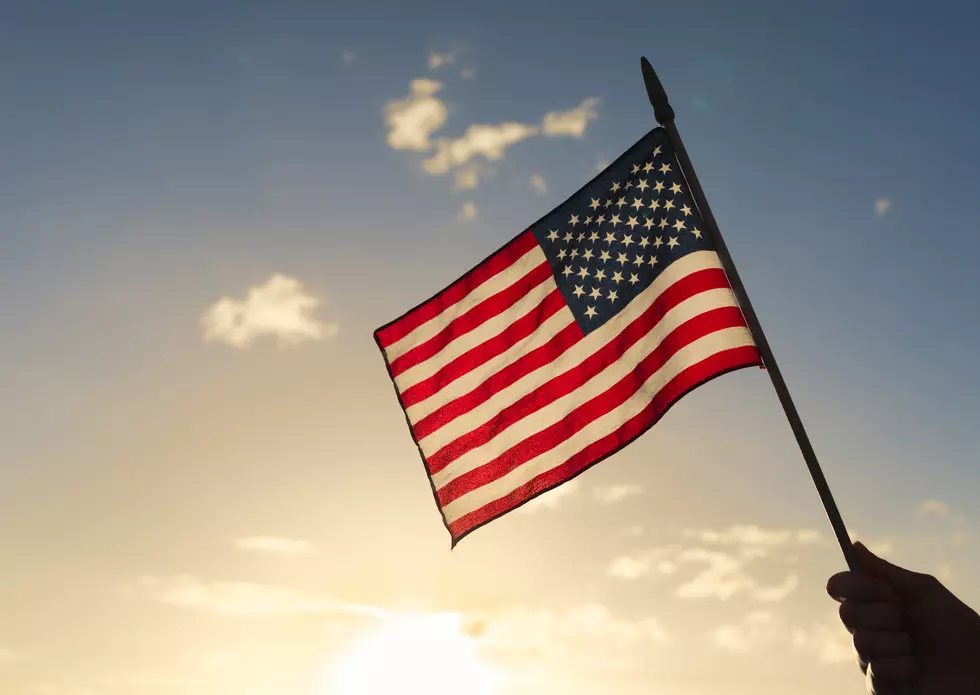 2020 September 11th Ceremonies for Ocean and Monmouth Counties
Getty Images/iStockphoto
It's hard to believe it's been 19 years since that horrible day on 9/11 in 2001.Because of the coronavirus some ceremonies have changed around the Jersey Shore this year. Masks will be worn at all ceremonies and some memorials will be virtual.
Ocean County remembrance memorial in Toms River will be a wreath laying beginning at 8:30 on (tomorrow) Friday September 11th, 2020, according to jerseyshoreonline.com. Ocean County Freeholder Director Joseph H. Vicari will serve as master of ceremonies. There will be a moment of silence in remembrance of those we lost that day. Joseph H. Vicari will be joined by Ocean County Prosecutor Bradley Billhimer, both placing a wreath at the September 11th Monument in the courtyard between 119 and 129 on Hooper Avenue in Toms River. A second wreath will be placed at the War on Terror Monument located just a couple of feet away.
September 11th Memorial Gathering
Friday, September 11th, 2020
10 a.m.
Marina Lawn in Seaside Park
There will be a wreath-laying in observance of 9/11, at the September 11th Memorial.
Middletown Remembers: 19th Anniversary of the World Trade Center Tragedy
Friday September 11th, 2020
7:30 p.m.
Middletown WTC Memorial Gardens 36 Church Street, Middletown (next to the Middletown Arts Center)
There will be a moment of silence and wreath tribute to honor Middletown friends and neighbors lost in the World Trade Center attack. Please wear a mask and follow social distancing guidelines. Parking will be available at the Middletown Train Station. Police will be directing traffic. The tribute will be held rain or shine.
Friday September 11th 2020
Begins at 7 pm
607 Industrial Way
Ceremony hosted by Eat Clean Bro owner Jamie Giovinazzo, at the business' new location. There will be a light memorial and speeches from those directly impacted by the tragedy of the September 11th attacks.
Enter your number to get our free mobile app
How To Stay In Touch With Friends While Social Distancing