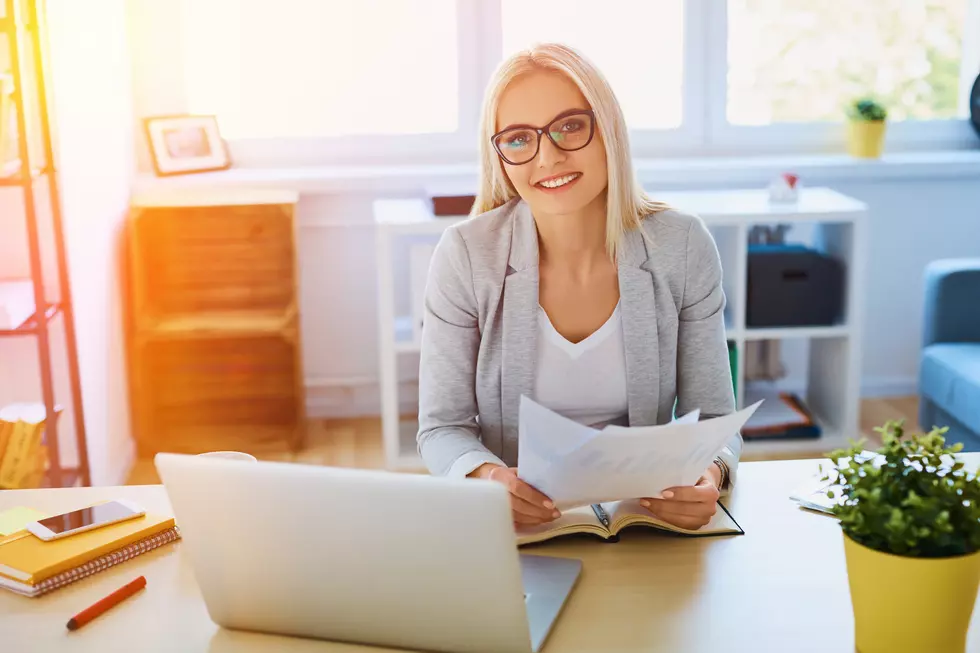 WOW! An Ocean County Town Was Named One of the Best to Work-From-Home
Getty Images/iStockphoto
The research was recently done by PCMag and data from Ookla, in the US and Canada for 50 towns that provide the best balance of affordability, livability, and connectivity and we have a super Ocean County town making the list.
Beachwood was named one of the "best" work-from-home towns in the US and Canada.
Data was gathered from Ookla Speedtest, bestplaces.net, and broadband now to find the top 50 US and Canadian towns with fast gigabit, affordable housing, reasonably priced internet connections, and remote-work friendly lifestyles.
The list contains big cities, suburbs, and small towns with a median house price under $500,000.
Working from home isn't brand new, but with the pandemic and people working from home has nearly tripled in the last 2 years. by mid-June of 2020, up to 11.2% of workers were staying home to work and 22% of workers said they'd be interested in working from home permanently, according to statista.com.
Careers and jobs that mostly can work from home are finance and insurance, educational services, technical services, and more. Food services, forestry, agriculture, and fishing almost have no telework.
Pcmag.com gauged the remote-working potential towns with a gigabit connection. Broadbandnow.com says that about 56% of the US gigabit internet is now available, but it's not always affordable.
If you're wondering what gigabit internet is, it's a fast internet service and I would imagine, work-from-home would benefit from high-speed internet if it's available. It is available in some parts of Ocean County. Beachwood made the top 50 in the US for "best" work-from-home town. Zoom calls and Google file uploads make it more important than ever to have fast upload speeds.
Click here for more information and to see more towns or cities around the country to make the list.
Listen to Shawn & Sue mornings on 92.7 WOBM and download our free 92.7 WOBM app.
KEEP READING: What were the most popular baby names from the past 100 years?
UP NEXT: See how much gasoline cost the year you started driving