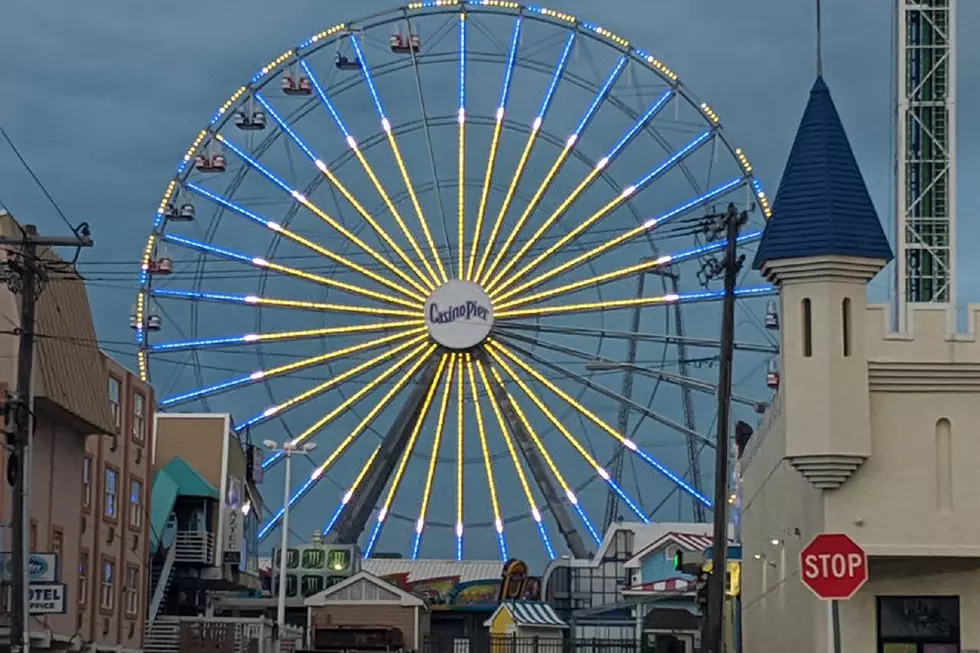 Ferris wheel at Casino Pier in Seaside Heights (Bud McCormick)
My daughter is almost 15 years old, I can't believe it.
She's excited to think about where she can work and make some money. It has me thinking about when I was 16 and worked at my local swimming pool. That brought back so many good memories. It was a summer job, only. My parents thought it would be a great idea since it was summer and it wouldn't interfere with my school work and sports I played. I think that's a good idea for my Abby too, maybe a summer job.
Kids want to work, at least Abby and her friends do. They want their own money and I think it teaches responsibility. Will she help pay one of the bills, maybe? Doubt it. I thought I'd try.
Some ideas for first jobs from monster.com - babysitting, camp councilor, dishwasher, cashier, retail, receptionist, host or hostess, and so many more.
Several co-workers told me their first jobs were babysitting, McDonald's, and the Seaside Heights boardwalk games. That sounds like fun. I know local boardwalks like Seaside Heights and Jenkinson's Boardwalk Pt. Pleasant Beach hire high school kids. Another co-worker of mine told me that her daughter worked at Jenkinson's Boardwalk and loved it. That would be a good first job.
Abby has mentioned she'd like to be a beach tag seller at the beach entrance at either Seaside Park or Seaside Heights. That might be a good first job.
Do you remember your first job. I remember the butterflies in my stomach when I started my very first job, but it felt so good. I felt independent.
What was your first job and how old were you?
5 Cool Jersey Shore Sweet Treats