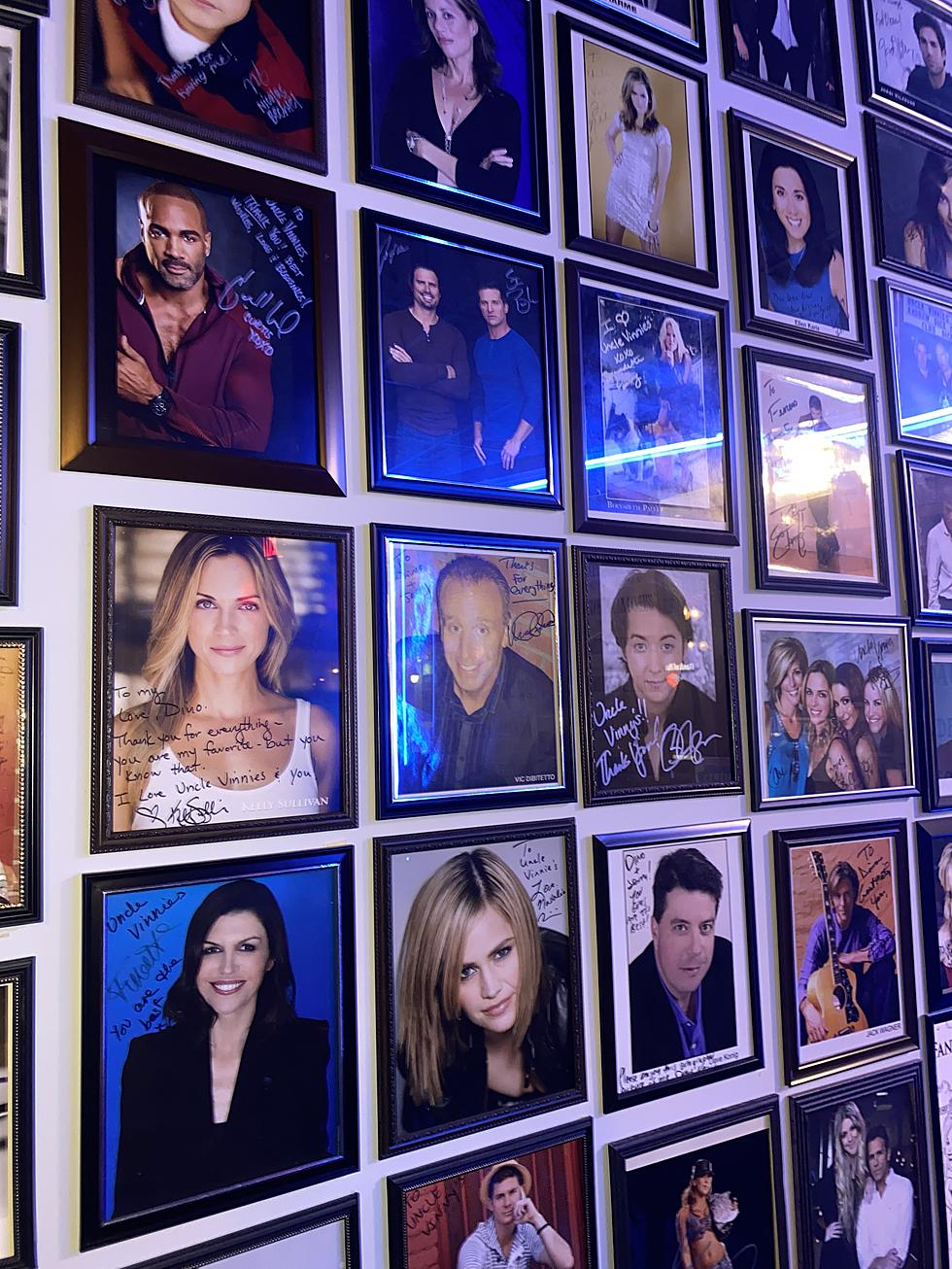 A Hilarious Night Out You Need To Experience In Ocean County, NJ
Uncle Vinnie's Comedy Club - Jimmy G Picture
Hey! I first want to start by thanking you for listening to the Jersey Shore Morning Show on 94.3 The Point. It's been almost 3 months since I started my new role as the morning show Executive Director. Lou, Shannon, & I are very thankful for you listening every morning. Please keep having fun with us weekday mornings from 6 am - 10 am.
With that, I am thrilled to say that we have added a new segment to the show. It's called Two Minutes To Unwind With Uncle Vinnies Comedy Club. Every Friday morning around 8 am, I will be talking with a comedian who will be performing at Uncle Vinnies Comedy Club in Point Pleasant Beach. Expect to unwind and laugh when you are on your way to work. It's going to be a hilarious feature, and it will be a great way to kick off your summer weekends.
The first episode of the new segment was with Dino Ibelli. He's the owner of Uncle Vinnies, here's what he had to say about his awesome Jersey Shore business...
The other night, I had the unique opportunity of sitting front row and seeing the great Vic DiBitetto. It was my girlfriend and me, we were literally laughing for a good two hours nonstop. We brought a bottle of wine, had a great meal, and had the pleasure of seeing three hysterical comedians. Uncle Vinnie's Comedy Club offers a hilarious night out you simply need to experience.
From the Uncle Vinnie's website:
No matter what occasion, corporate, social, comedy club venue, TV & radio, Uncle Vinnie's can book the entertainer to suit your needs, budget, and your audience! No open mic comedians here, only true professionals with television such as "The Tonight Show" to "HBO, NetFlix, Showtime, radio such as "Howard Stern Show", Sirius Radio & "Opie & Anthony", casino and national club credits as well. We have "National Headliners" like Andrew DICE Clay, Sebastian Maniscalco, Vic Di Bitetto to Dave Attell, Jackie "the Joke Man" Martling and Jim Florentine to regional headliners like Chris DiStefano, Robert Kelly & Don Jamieson as well.
My seats from the other night...
See a show at Uncle Vinnies! Bring people you know you will laugh with. For the full show schedule, CLICK HERE!
10 Places I am Extremely Thankful For In Point Pleasant Beach
The Most Incredible BYOB Restaurants In Ocean County
The Most Incredible BYOB Restaurants In Monmouth County