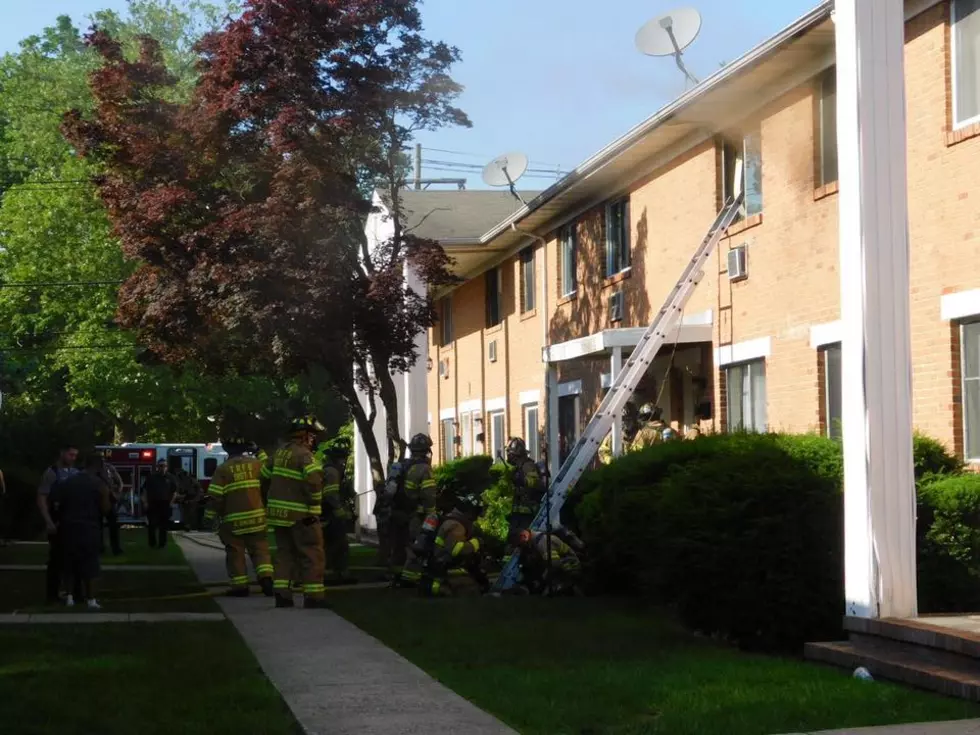 Toms River apartment fire is ruled accidental
Structure fire at apartment complex in downtown Toms River. (Toms River Fire Department Company Number One)
An apartment fire at the Harbor Front Condos on Washington Street in Toms River last Wednesday around 5:15 pm in Toms River has been ruled accidental by way of unattended cooking.
Toms River Police arrived to find black smoke emanating from an upstairs apartment and a female covered in black soot sitting on the front step.
An Officer then spoke with Lundyn Corbin, of South Toms River and Javier Vargas of Toms River, who said that while walking through the courtyard, they observed black smoke and fire coming from the apartment.
They then entered the building and began banging on apartment doors asking the neighbors to exit and proceeded upstairs where they observed a woman standing in the doorway confused.
Both men guided the woman from her upstairs apartment outside to the front stoop and called 911.
Fire crews from Station 25 Toms River Fire Co. 1, Station 26 Toms River Fire Co. #2, Station 28 East Dover Fire Company, Station 29 Silverton Fire Company, Station 30 Pleasant Plains Fire Company, and Station 53 Island Heights responded to fight the fire.
It was determined that the tenant had a cat inside the residence.
The cat was not breathing when firefighters rescued it from the apartment.
Firefighters quickly administered CPR on the cat, ultimately saving its life.
The fire investigation was conducted by Charles Bauer of Toms River Bureau of Fire Prevention.
It was determined that the cause of the fire was accidental, caused by unattended cooking.
The tenant was transported to Monmouth Medical Center for possible smoke inhalation.
No other injuries were reported.
Inspector Bauer deemed the apartment uninhabitable.