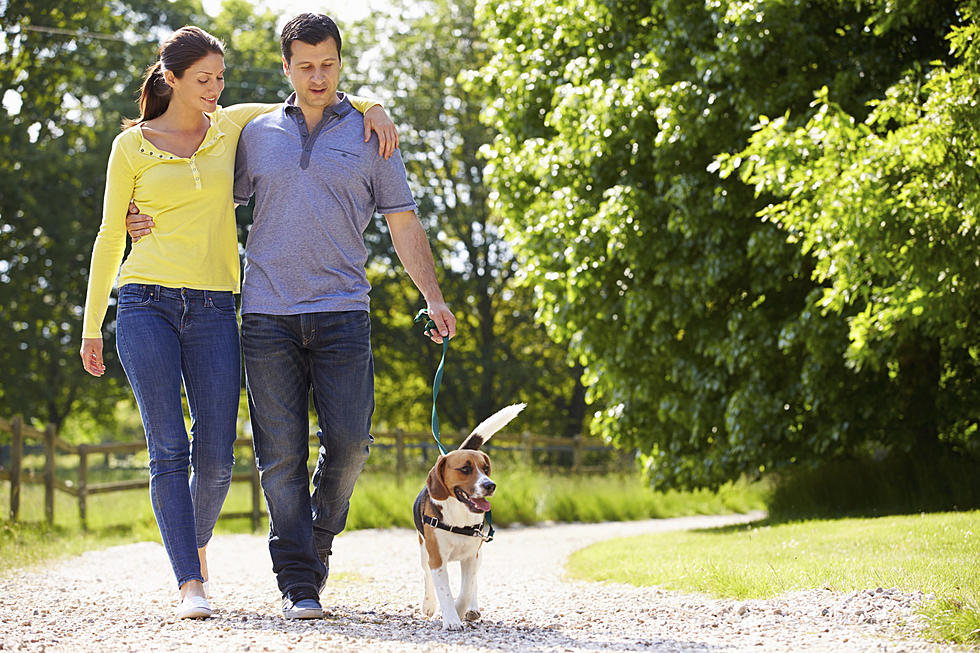 These are the prettiest towns in New Jersey
monkeybusinessimages
New Jersey's 21 counties have scores of towns, boroughs, and cities, some big, some small. But, which are the prettiest?
A site called World Atlas took it upon itself to determine just that. They don't give the criteria or methodology they used, but they do give each choice a nice write-up. It's worth a read if you're so inclined.
Feel free to argue or be outraged, but here are the 11 prettiest New Jersey towns, according to World Atlas.
⚫ Cape May….
one of the oldest vacation resort destinations in the United States, Cape May attracts numerous tourists, especially during the warm summer months. The entire town has been designated as the Cape May Historic District, featuring more than 600 well-maintained Late Victorian-style buildings spread over an area of 380 acres….
⚫ Spring Lake…
the town is known for its breathtaking natural scenery and pristine sandy beaches, besides the cozy boutiques and restaurants in downtown…They also mention the historic architecture, the boardwalk, and musical and theatrical offerings.
⚫ Frenchtown…
This enchanting small town sits atop the Hunterdon Plateau along the shores of the Delaware River, approximately 32 miles northwest of the state capital, Trenton. Listed on the National Register of Historic Places, the 100-acre Frenchtown Historic District houses several magnificent colonial structures…Also highlighted are the town's unique shopping district and numerous festivals in Frenchtown.
⚫ Avalon…
The town is home to some of the most expensive real estate on the Eastern Seaboard, in addition to being one of the most affluent communities along the Jersey Shore….Visitors are urged to experience the "high dunes" of Avalon.
⚫ Clinton…
Home to just 2,773 inhabitants, this alluring hamlet is best known for its two historic mills on the opposite shores of the South Branch Raritan River…Boy, being referred to as an "alluring hamlet" makes Clinton sound like a pretty cool place to visit. They also mention the two historic mills in town.
⚫ Cranbury…
Cranbury is nestled amidst luxuriant meadows and scenic woodlands approximately 18 miles from Trenton…World Atlas recommends visiting the historic architecture as well as the galleries, museums, and outdoor beauty.
⚫ Bordentown…
Tourists at Bordentown can witness interesting historical sites such as the Crosswicks Creek Site III and Point Breeze and visit an array of art galleries, antique shops, book & record stores, breweries, and restaurants that fill the downtown…Also, don't miss the numerous festivals held in Bordentown….
⚫ Lambertville…
it is a renowned tourist destination where visitors are welcome to see the restored houses, local shops, art galleries, antique stores, B&Bs, and restaurants…They also mention the Historic District and the canal path as points of interest.
⚫ Ocean City…
offers vacationers miles of clean beaches, a 2.45-mile-long boardwalk, and a downtown shopping and mining district…World Atlas raves about OC's famous boardwalk and the recreational possibilities of the area's parks.
⚫ Red Bank…
a captivating borough on the southern shores of the Navesink River in the northern part of the state's Monmouth County. Red Bank's thriving downtown area features a multitude of cultural attractions, along with specialty shops, independently-owned boutiques, cozy cafes, breweries, and restaurants…Also brought up are the Basie Theater as well as the numerous festivals.
⚫ Princeton…
Princeton draws numerous tourists to its downtown district, filled with retail stores, fashion boutiques, and restaurants offering delicious cuisines…Again, museums, historic sites, cultural attractions and outdoor recreation are the draw.
Well, there it is; World Atlas's choice for the eleven prettiest towns in New Jersey. While there are plenty of others that could have been considered, it seems as if they did a pretty good job.
LET'S GO: The most popular historic sites in America
Opinions expressed in the post above are those of New Jersey 101.5 talk show host Bill Doyle only.
You can now listen to Deminski & Doyle — On Demand! Hear New Jersey's favorite afternoon radio show any day of the week. Download the Deminski & Doyle show wherever you get podcasts, on our free app, or listen right now.
Click here to contact an editor about feedback or a correction for this story.