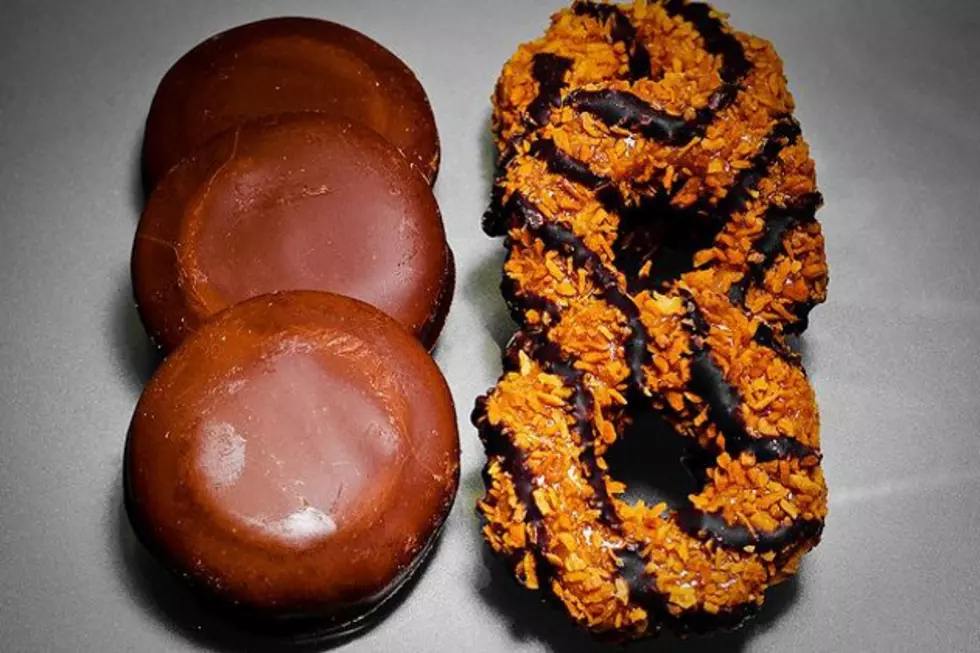 The Ultimate Guide For Jersey Shore Girl Scout Cookies 2021
Micah Taylor, Flickr
Yes... Yes... Yes... 'Tis the season for Girl Scout Cookies! Did you know 200 million boxes of Girl Scout Cookies are sold every year? THAT'S INCREDIBLE! From Thin Mints to Tagalongs, Girl Scout cookies create small moments of joy for people of all ages. Thanks to the Girl Scouts of the Jersey Shore you will be able to eat your favorite cookies all for a great cause. When you buy a box, it's up to the scout and her troop to decide who or what they want to help. 100 percent of the proceeds stay local to life-changing programs, experiences, and learning opportunities all year long. This also helps the Girl Scouts because they are able to develop life skills such as goal setting, decision making, money management, people skills, and business ethics. Now you can enjoy your favorite cookies, even more, knowing you helped the Girl Scouts of the Jersey Shore.
Questions you might be asking?
Can I buy Girl Scout Cookies online? -  Yes. The Digital Cookie platform keeps girl scouts front and center as they move beyond the booth and offer a convenient way for consumers to buy cookies online and support girls at the same time. To find out if the Digital Cookie platform is available in your area, CLICK THIS LINK.
Will Girl Scouts sell cookies in-person? - Yes. However, the safety and security of the Girl Scouts is a top priority. Girl Scout councils will continue to monitor the pandemic. Selling may be down this year but don't be surprised if a few girl scouts ring on your doorbell. In addition, The Girl Scouts of the USA have partnered with food ordering and delivery platform Grubhub for cookie delivery.
What are the best- selling Girl Scout Cookies? - 1. Thin Mints 2. Samoas 3. Tagalongs 4. Peanut Butter Sandwich 5. Trefoils
Enter your number to get our free mobile app
Remembering Sarah Stern