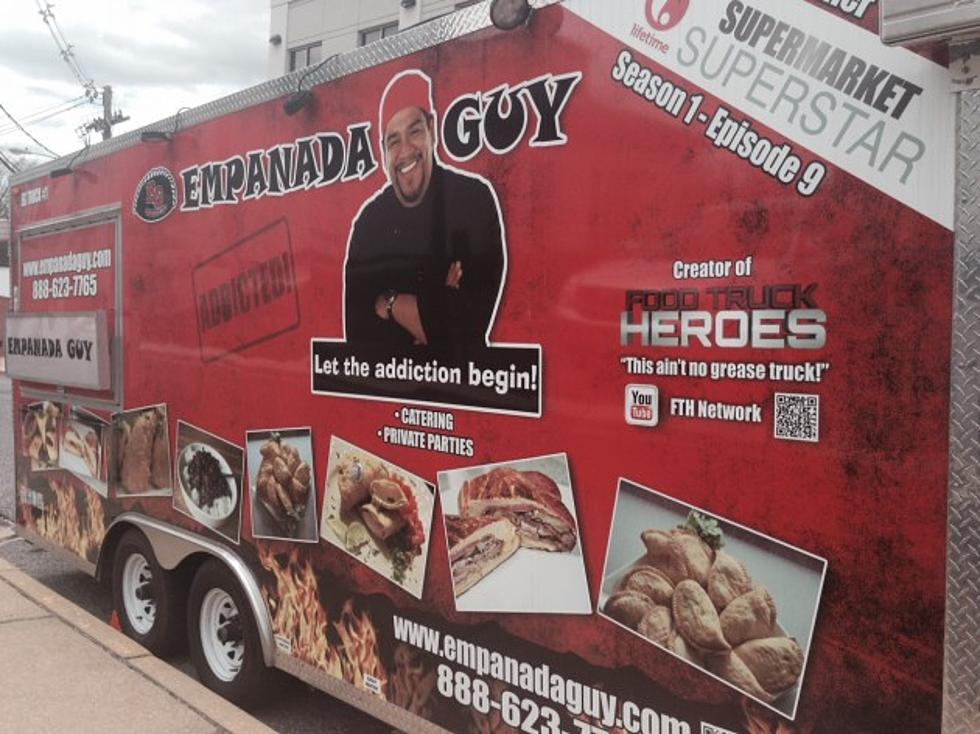 The Empanada Guy Looks To Expand To North Jersey
Photo by Justin Louis
One of the Shore's favorite food trucks is apparently looking to take his treats up the Parkway, to spread his delicious food to North Jersey.
The Empanada Guy, whose red truck with his face beaming down, is a well known sight at the Ocean Ice Palace in Brick, as well as Freehold, and of course throughout the area at any number of food truck festivals, local fairs, and any other events where you'll see food trucks show up.
The article goes on to say that the plan is only in the early stages, with council meeting discussions and permit applications, but it would be great to see one of our local businesses that's become popular across a wide swath of New Jersey and beyond, bring their unique flavors to more of the Garden State.
We'll be sure to keep you updated on where and when you can catch the next permanent Empanada Guy location opening up the truck in a long term parking spot!
Up Next - Justin Louis samples The Empanada Guy's goods: