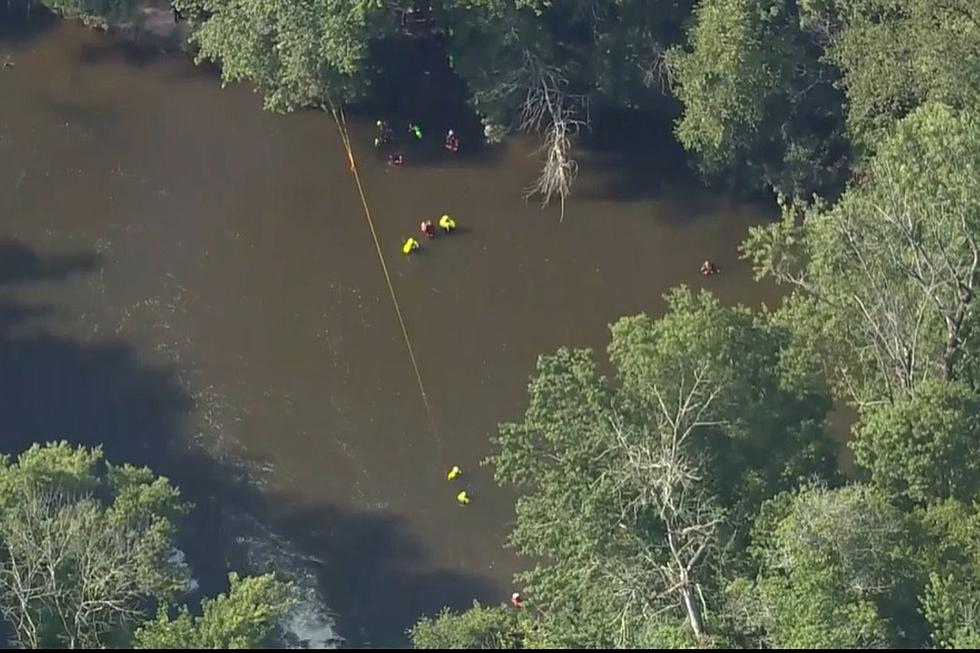 South River, NJ dad identified in Millstone River drowning
Search for Rolando Camarillo-Cholula in the Millstone River 8/2/23 (CBS New York via Facebook)
🔴 A South River dad jumped into Millstone River to help his kids
🔴 He lost his balance and didn't resurface
🔴 A 14-year-old South River boy was struck by a hit-and-run driver in July 7
---
SOUTH RIVER — A Middlesex County borough is grieving the tragic death of a resident for the second time in a month.
Rolando Camarillo-Cholula, 42, of South River was identified as the father who went into the Millstone River Wednesday between Coppermine Road and Old Georgetown Road after his three children age 13, 11, and 8 became distressed, according to Franklin Township Lt. Vincent Wilson. After pulling the children into shallow waters, Camarillo-Cholula lost his balance and fell into the water, according to Wilson.
His body was recovered around 5:30 p.m.
"We are truly saddened to be informed of the loss of one of our parents. Our school district will be in contact with the family to offer our sincere condolences and counseling support. We are staffed with counselors throughout the summer who can provide additional support to other community members grieving from this tragic loss," the South River School District said in a statement.
Wilson said that like other rivers, swimming is not specifically banned but people have to be aware of the potential risks.
"The Millstone River is no different than the Delaware River and other waterways throughout the area. People are not prohibited from utilizing these waterways. They are encouraged to be aware of hidden dangers that are associated with these bodies of water," Wilson said.
It's the second time in less than a month that South River has tragically lost one of its residents.
Fourteen-year-old Bryan Barbosa was struck while riding his bicycle at the intersection of Whitehead Avenue and Russell Avenue on July 7 by a van that left the scene, according to Middlesex County Prosecutor Yvonne Ciccone.
Several hours later police took Michael Arena, 63, of South River into custody. He was charged with aggravated manslaughter and leaving the scene of a fatal motor vehicle crash
Report a correction 👈 | 👉 Contact our newsroom
LOOK: Do you know these 50 famous acronyms?
This list from
Stacker
features a collection of the most common acronyms and their meanings. Popular abbreviations include establishments like ACLU, YMCA, ad the AARP.
LOOK: Famous actresses from New Jersey
Stacker
compiled a list of famous actresses from New Jersey from IMDb.
See inside: Burlington County Farm Fair