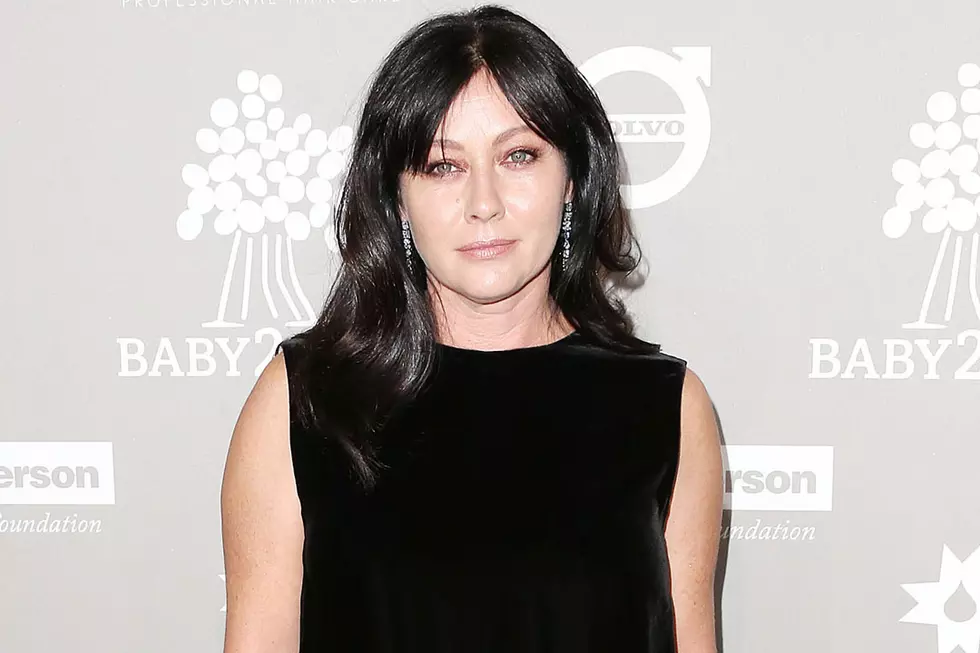 Shannen Doherty Posts Photo of First Radiation Treatment
Frederick M. Brown, Getty Images
As part of an earlier promise she made to extensively document her battle with breast cancer, actress Shannen Doherty filled fans and followers in on her first round of radiation treatment.
Doherty posted a picture of herself to Instagram today (November 28) showing her sitting in a doctor's office, along with the caption, "First day of radiation treatment. I look like I'm about to make a run for it, which is accurate. Radiation is frightening to me."
The Charmed actress elaborated further, writing, "Something about not being able to see the laser, see the treatment and having this machine moving around you just scares me. I'm sure I'll get used to it but right now ... I hate it. #radiation #radiationmondaysucks #stillfightinglikeagirl."
Doherty was diagnosed with breast cancer back in August 2015, and she's been transparent about the experience on social media and in interviews.
She recently stopped by Chelsea Handler's Netflix talk show Chelsea to talk about her experience with the disease, saying, "I think what's beautiful and hard and interesting about cancer is that it tears you down and builds you, and tears you down and builds you."
She continued, noting how much she's changed over the course of her treatments.
"It remakes you so many different times. The person I thought I was supposed to be or was going to be or who I thought I was six months ago is now somebody completely different," she said. "And I realize, 'Wow, I really thought that I was so brave and so gracious this entire time and really I was just hiding.'"
These Co-Stars Who Did Not Get Along in Real Life: