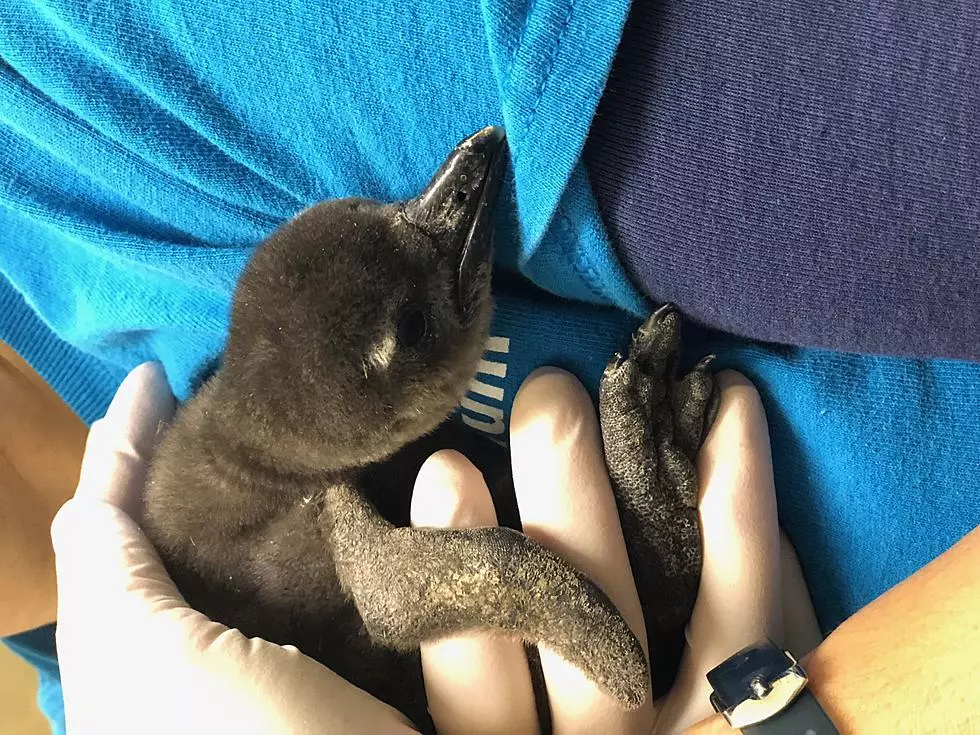 See Jenkinson's Aquarium's New Baby Penguin!
(Photo courtesy of Nicole Ginsburg of Jenkinson's Aquarium)
We have to give a big congratulations to our friends over at Jenkinson's Aquarium as their family grows again with the addition of a new bundle of joy!
One of the penguin couples at Jenks, Onyx & Betty, are the proud parents of a chick who hatched just three weeks ago, on January 22nd.
We'll have to wait until the baby's gender is known before the name is revealed. For now, the little fluff-ball is simply known as "chick 19A".
Here's the full announcement with some adorable pictures from the Jenkinson's Aquarium Facebook page:
Congratulations to the whole Jenkinson's Aquarium family, especially Betty & Onyx!