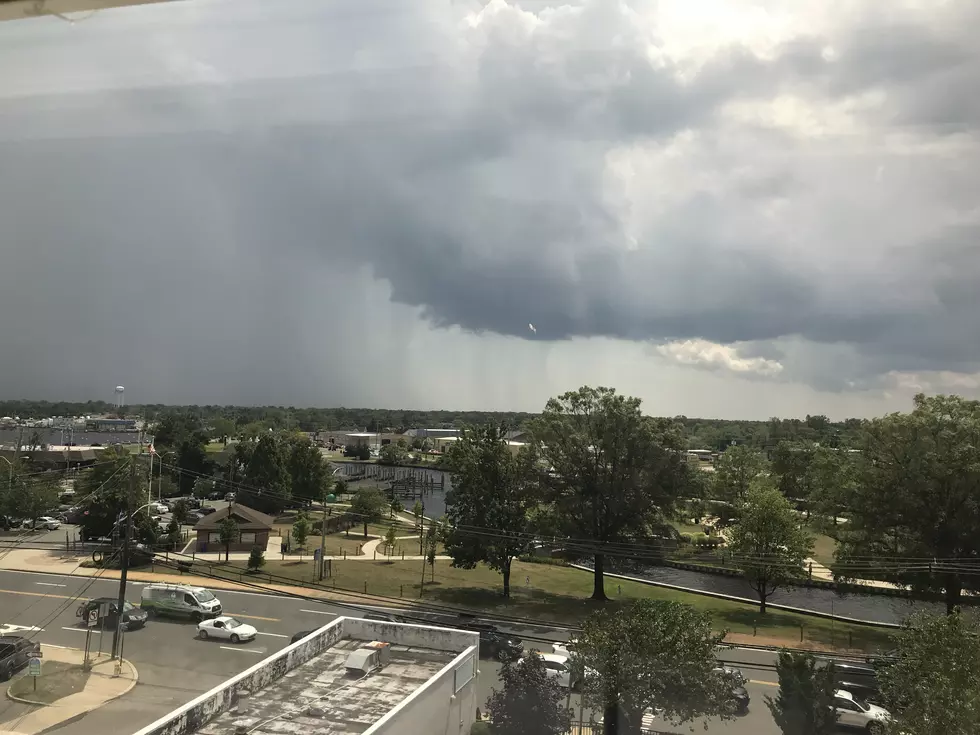 Rain, Wind, and Hail Rocked Ocean County On Wednesday [Video]
Photo by Justin Louis
As the final day of July 2019 moved along, Ocean County got rocked by heavy thunderstorms with strong wind, downpours of rain, frequent thunder and lightning, and even hail.
Here's what it looked like from the WOBM offices as the storm clouds moved in:
And then the hail arrived:
WOBM Meteorologist Dan Zarrow says that the heavy storm threat will continue into Wednesday night, and between now and then we could see more of these heavy storms that are going to make the evening commute a headache.
Stay with 92.7 WOBM, the free WOBM app, and WOBM.com for the latest weather updates and the Auto Lenders Ocean County Traffic Watch throughout the afternoon and evening.