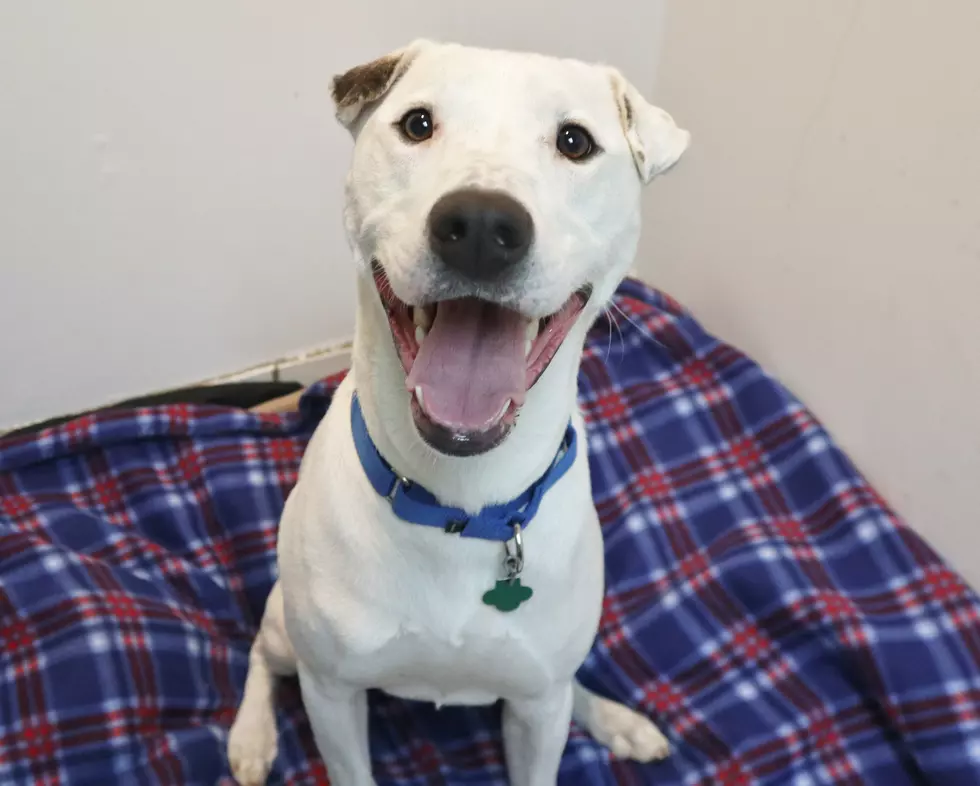 Please Adopt Me! Check Out My Smile: Popcorn Park Rescue Shelter
Popcorn Park Zoo
Bailey deserves his forever family.
This is what Bailey's caretakers at the Popcorn Park Rescue Shelter / Zoo say about him:
Bailey is a sweet and fun-loving shar pei mix of about 2 1/2 years old that hopes to get scooped up real soon.  Bailey isn't used to being away from home but sadly, he is with us because he just didn't get along with the other dog in his home.  Bailey appears to be ok with some female dogs, but he'll need a home with no male dogs, cats, or young kids.  He's a nervous guy that takes a little bit to trust new people but once he does, he is your very best friend.  Bailey is an absolute love when he gets to know you.  He's well-behaved, housebroken, listens well, he's curious and outgoing, and he's an expert fetcher.  He warms up much quicker to women than to men, but in a patient and loving home, he'll be everyone's best buddy.  He just needs a chance.
If you would like to meet Bailey please remember to bring the whole family that would be living with Bailey email the Popcorn Park Rescue Shelter/ Zoo at office@ ahsppz.org File#29754 or call 609-693-1900.
Popcorn Park Rescue Shelter is closed due to covid-19, please make an appointment to meet one of the wonderful animals ready to be adopted. Click here for the animals available for adoption. Click here to donate to the Popcorn Park Rescue Shelter / Zoo.
**Reminder that the Popcorn Park Zoo is open. The shelter is closed due to Covid-19.
Honoring Our Healthcare Workers