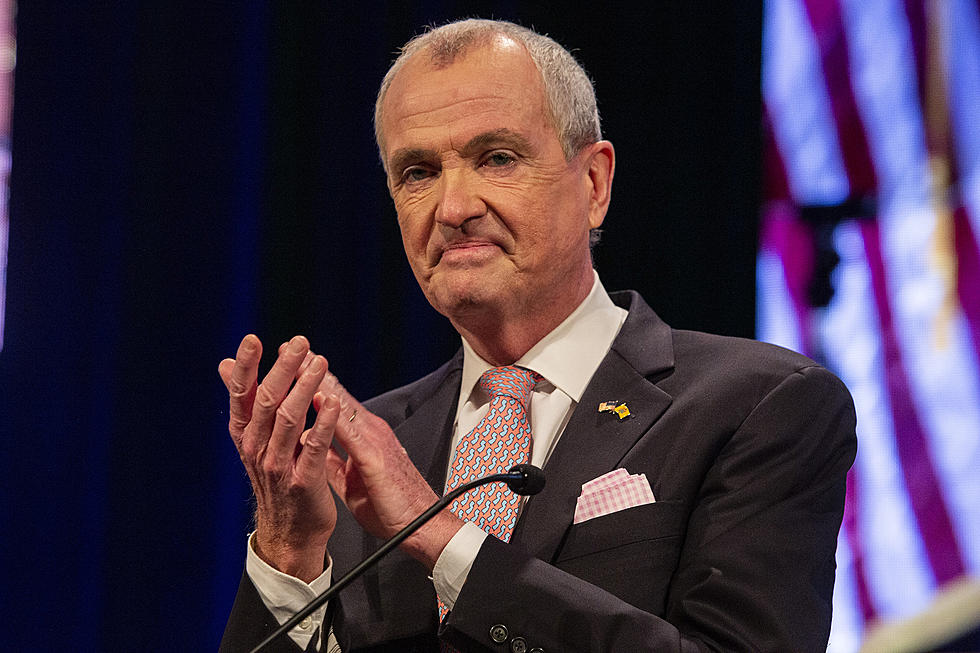 Ocean County, NJ State Lawmakers call on New Jersey Governor Phil Murphy to fund remainder of beach replenishment projects
Mark C. Olsen
There is several million dollars worth of combined bills that will need to be covered in order for beach replenishment projects to be completed in several Jersey Shore towns.
In January of 2022, U.S. Congressman Chris Smith (R) -- who represents portions of Monmouth County and Ocean County -- was able to secure $30.2-million in federal funds through the Infrastructure Investment and Jobs Act so that these projects could get underway.
There is still a hefty, steep price to pay for these much, much, much-needed beach replenishment projects to get started in 2023 and ultimately finished up as well.
It's about a $60-million dollar project for all these projects combined penned on the state and municipalities.
Subtract $ 30 million after Congressman Smith secured that amount in funds for the Monmouth County and Ocean County towns.
You can subtract $ 4 million as to what the Ocean County towns owe as last week the Ocean County Board of Commissioners announced that they were contributing that amount to the cause so that towns along the northern barrier island in Ocean County -- Berkeley Township, Seaside Heights, Seaside Park, Toms River, Point Pleasant Beach, Bay Head, Lavallette, and Mantoloking -- can have the beach replenishment completed.
There's a lot left over though.
Ocean County 10th District State Legislators are now making a push for the Murphy Administration to cover the costs of the Army Corps of Engineers beach replenishment projects.
Senator Jim Holzapfel (R) and Assemblymen Greg McGuckin (R) and John Catalano (R) are sending their request via a letter (see below) to Governor Phil Murphy.
The 10th District Ocean County Legislators are requesting that the Murphy Administration "allocate funds to cover costs associated with the United States Army Corps of Engineers beach replenishment project."
They are asking that the Murphy Administration use a portion of the State's record surplus from the past year or remaining pandemic relief funds to go towards these beach replenishment projects which will cost the northern barrier island Ocean County towns about $7.5-million.
Here is the letter that Senator Jim Holzapfel, and Assemblymen Greg McGuckin and John Catalano have sent to Governor Phil Murphy for allocation of funds for the Ocean County beach replenishment projects.
September 20, 2022
Dear Governor Murphy,
As you are aware, many of our Mayors in the 10th Legislative District recently wrote to you due to their obligation to pay the remainder of the costs associated with the United States Army Corps of Engineers (USACoE) beach replenishment project scheduled to begin late 2022 or early 2023.
While the Department of Environmental Protection has stated that the Federal government will be covering a majority of the project, after the State contributes its share of the costs, shore municipalities will be required to pay over $7.5M.
For small beach towns such as Bay Head, Mantoloking, Toms River, and Point Pleasant Beach, the overwhelming cost of the project will drain local budgets.
We write you today to request that the State assist these municipalities by covering the remaining costs of the project with the record surplus the State has collected over the past year. More than $1 billion of State revenue remains totally unallocated.
This is an opportunity for your administration to use this money to ensure that the Barrier Island of Ocean County be restored and protected from future storms.
With hurricane season underway and the 10th anniversary of Superstorm Sandy approaching, it is imperative that these coastal towns on the barrier island receive adequate protection from flooding and future environmental events.
If the State has the opportunity to allocate funds to help complete the USACoE project without placing a severe financial burden on our small shore communities, they should do so immediately and without hesitation.
On behalf of the 10th Legislative District, we respectfully request that remaining costs of this essential project be fully funded by the State. We look forward to hearing from you and your office regarding the outcome of this request.
Sincerely,
James W. Holzapfel
Senator, 10th Legislative District
Gregory P. McGuckin
Assemblyman, 10th District
John A. Catalano
Assemblyman, 10th District
100 Best Jersey Shore Beach Views
LOOK: See how much gasoline cost the year you started driving
To find out more about how has the price of gas changed throughout the years, Stacker ran the numbers on the cost of a gallon of gasoline for each of the last 84 years. Using
data from the Bureau of Labor Statistics
(released in April 2020), we analyzed the average price for a gallon of unleaded regular gasoline from 1976 to 2020 along with the Consumer Price Index (CPI) for unleaded regular gasoline from 1937 to 1976, including the absolute and inflation-adjusted prices for each year.
Read on to explore the cost of gas over time and rediscover just how much a gallon was when you first started driving.
LOOK: Things from the year you were born that don't exist anymore
The iconic (and at times silly) toys, technologies, and electronics have been usurped since their grand entrance, either by advances in technology or breakthroughs in common sense.
See how many things on this list
trigger childhood memories—and which ones were here and gone so fast you missed them entirely.