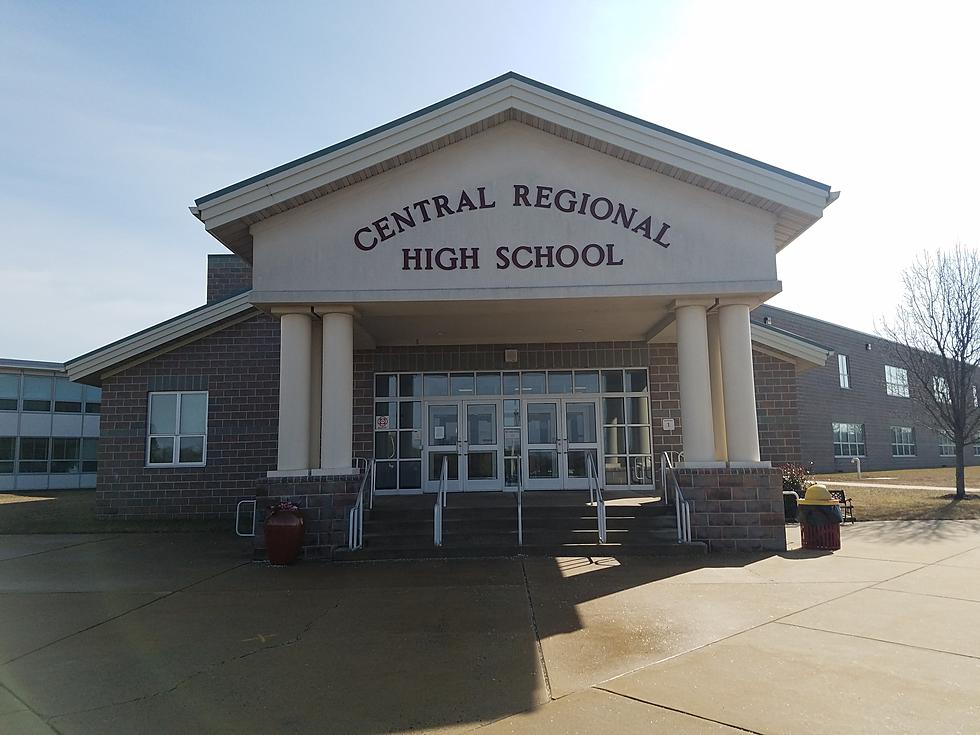 Ocean County 9th District lawmakers launch petition to prevent school aid cuts
Central Regional High School. (Vin Ebenau, Townsquare Media NJ)
Ocean County 9th District (Southern Ocean County) Senator Christopher Connors, Assemblyman Brian Rumpf and Assemblywoman DiAnne Gove have launched an online petition in opposition to school funding cuts proposed by Governor Phil Murphy in his 2020 State Budget proposal.
Connors, Rumpf and Gove collectively said the petition includes a commenting tool intended to give constituents the opportunity to tell the Governor how they feel about the impact his school funding proposal would have on their local school districts.
The school funding cuts being proposed as apart of the budget by Governor Murphy will have varying degrees of catastrophic affect on each school district.
Toms River and Brick (10th District) are two of the Ocean County towns being hit the hardest but Connors, Rumpf and Gove are making this push on behalf of all schools who would be getting funding stripped from their budgets.
The 9th District legislators have released a statement with the petition they're hoping you'll review and sign:
"Governor Phil Murphy has proposed a State Budget for next year that would cut millions of dollars of funding to our local schools in the 9th Legislative District. That's in addition to harmful cuts he already imposed on many of our schools this year.
As a result of this unfair proposal, teachers will be laid off, class sizes will increase, and important programs, including sports and special education, will be severely impacted in many school districts.
In fact, 17 of the 26 school districts in the 9th District would see a loss in aid under the Governor's plan.
School districts in our area would be among the hardest hit anywhere in New Jersey, with our Ocean County schools suffering a net loss of nearly $4.4 million in funding next year.
Schools in the Burlington County portion of our legislative district would lose $1.3 million under the Governor's plan.
While our Atlantic County schools generally do better, they still don't get what they deserve after years of underfunding.
This is the result of a new school funding law that Governor Murphy signed last year, which shifts some of our school aid to districts in other parts of the state.
In future years, the cuts to our schools stand to get worse – far worse.
Our local schools in Ocean County will lose a whopping $28 million in State school aid annually when the Governor's new funding formula is fully implemented in six years. Our Burlington County schools will lose $10 million each and every year.
At the same time, Governor Murphy is calling for a variety of higher taxes to send even more of our money to a handful of urban districts that already get the most taxpayer support.
Local property taxpayers in our towns will pay more as districts struggle to preserve the quality of education in our classrooms from the Governor's funding cuts.
We're running out of time to stop this!
We only have until the end of June when the next State Budget must be signed to convince the Governor to fully fund all of our schools.
Please take a few seconds to sign the petition. You can help send the message to Governor Murphy that every New Jersey student deserves a fair share of State school aid."
More From The Jersey Shore: