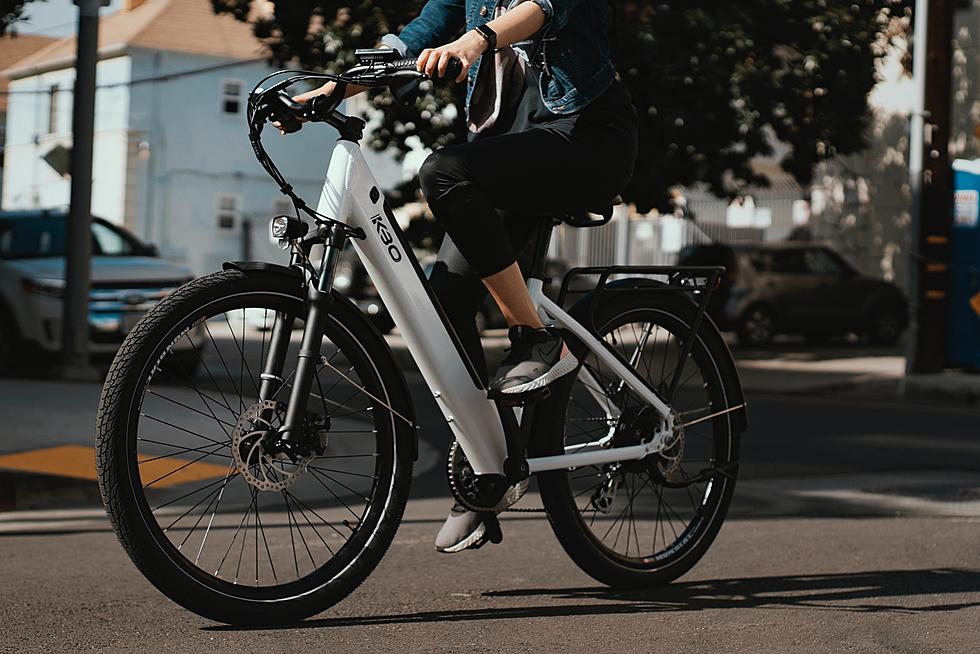 Ocean City, NJ Could Soon Ban Electric Bikes From its Boardwalk
Photo by KBO Bike on Unsplash
More restrictions might be coming to Ocean City! And it's not against the rowdy teenagers this time. It's against electric bikes.
Ocean City mayor Jay Gillian is planning to put forth legislation to ban e-bikes from the city's boardwalk, according to Press of Atlantic City.
During an emergency council meeting, residents started raising concerns about the e-bikes in addition to those raised about the rowdy teenagers that have been wreaking havoc on the boardwalk lately. Residents say the teens and the e-bikes have become a problem.
Right now, regular bicycles are allowed access to the boardwalk from 5am until noon, but the rules don't say anything about battery powered bikes - some of which can reach speeds up to 40 mph! So it's easy to imagine the complaints, especially now since the summer season is back again and the boardwalks are full.
According to the Press of Atlantic City, Mayor Gillian said "At our next council meeting June 8, I also will be recommending an ordinance that will ban e-bikes from riding on the Boardwalk."
If the ordinance is put into place, e-bikes and motorized bikes would only be allowed on the city's bike paths.
As far as the rowdy teenagers go, rules were put into place in Ocean city after a hectic Memorial Day weekend:
Ocean City beaches close at 8 pm.
Backpacks are banned on the boardwalk after 8 pm
Minors have an 11 pm curfew.
We'll see if the e-bike ban passes. Do you think e-bikes should be banned on Jersey Shore boardwalks? Tell us why!
---
Which Bars Featured on MTV's 'Jersey Shore' Are Still Open?
We know the 'Jersey Shore' crew put these bars/clubs on the map, but which can you still visit over 10 years later?
The Best Boardwalk Pizza at the Jersey Shore
This seems to be an ongoing debate. It's a topic on conversation that can get pretty heated in the Garden State because we're passionate about our pizza, especially boardwalk pizza.
PST listeners have spoken. Here are the best, according to a new PST Poll, as voted by you.