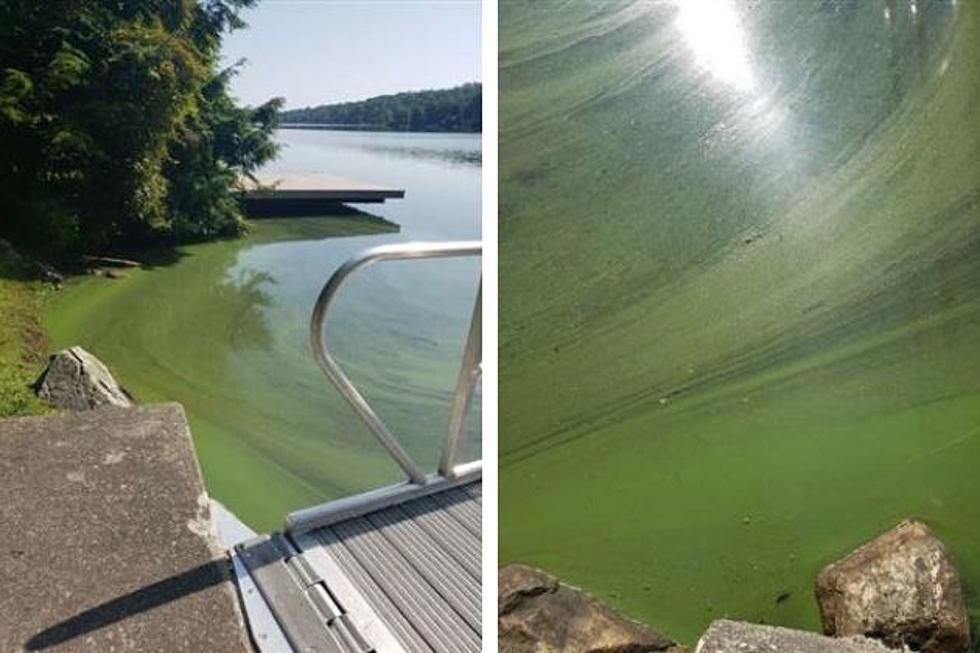 NJ seeing more harmful algal blooms, and they're hanging around longer
Photos of harmful algal blooms submitted for NJDEP's HAB dashboard
🔴 2022 was a record year for confirmed cases of harmful algal blooms in NJ
🔴 Officials expect the problem to worsen with climate change
🔴 You can follow the issue with an interactive online dashboard
---
Right now, dozens of waterbodies throughout the Garden State are under some kind of alert level related to harmful algal blooms.
And some are producing toxins at a level so high that individuals are being advised to avoid the water, even on boats, and avoid eating fish from the area.
New Jersey is on pace for another intense HAB season, following a record number of confirmed blooms in 2022.
"With a warming climate, as you can imagine, we are seeing an increase in both the number of and the persistence of HABs observed both in New Jersey and globally," said Kati Angarone, New Jersey Department of Environmental Protection's assistant commissioner for watershed and land management.
"But the good news is that the state and many, many communities across the state have mobilized to address those factors in HAB formation that we can control," Angarone said.
HABs need the right combination to form in the water — sunlight, warm temperatures, and increased nutrients. Officials can't control the weather, but they can try to keep unnecessary nutrients out of the water, from variables such as failing septic systems and stormwater runoff.
"Here in New Jersey, we are using the best available science, we're teaming with experts nationwide, and generally using all the tools at our disposal to help communities tackle the problem," Angarone said.
Where are harmful algal blooms in New Jersey?
Although they're known as algal blooms, HABs actually represent bacteria. In the right conditions, the cyanobacteria can form dense mats resembling pea soup or spilled paint in the water.
Not all blooms produce toxins, but those that do can be harmful to humans, pets, and wildlife.
Since monitoring began in 2017, New Jersey recorded its highest number of confirmed HABs in 2022. Sixty-five bodies of water were confirmed to have a HAB on site last year. The previous record was 47 in 2020.
"That trend is continuing this year," said Victor Poretti, director of the DEP Division of Water Monitoring, Standards and Pesticide Control. "As of August 1, we've had 25 waterbodies with confirmed HABs."
And compared to years past, New Jersey this year and last year is seeing a greater rate of sampled HABs that test positive for toxins.
DEP has an interactive mapping tool that the public can use to submit information about suspected HABs. Through the tool, users can describe what they're seeing and where, and submit a photo. The DEP can then investigate those claims.
Depending on the size of the problem, the body of water could then be assigned one of five index levels — watch, alert, advisory, warning, or danger — indicating which recreational activities are not suitable.
As of August 3, according to the tool, no bodies of water were at the "danger" level. Two spots — Cozy Lake in Morris County and Timber Creek Pond in Camden County — were at the "warning" level due to levels of algae present. With that designation, public bathing beaches are closed, people are told to avoid primary contact, and secondary contact recreation such as fishing is frowned upon.
Report a correction | Contact our newsroom
LOOK: The longest highways in America
LOOK: Do you know these 50 famous acronyms?
This list from
Stacker
features a collection of the most common acronyms and their meanings. Popular abbreviations include establishments like ACLU, YMCA, ad the AARP.