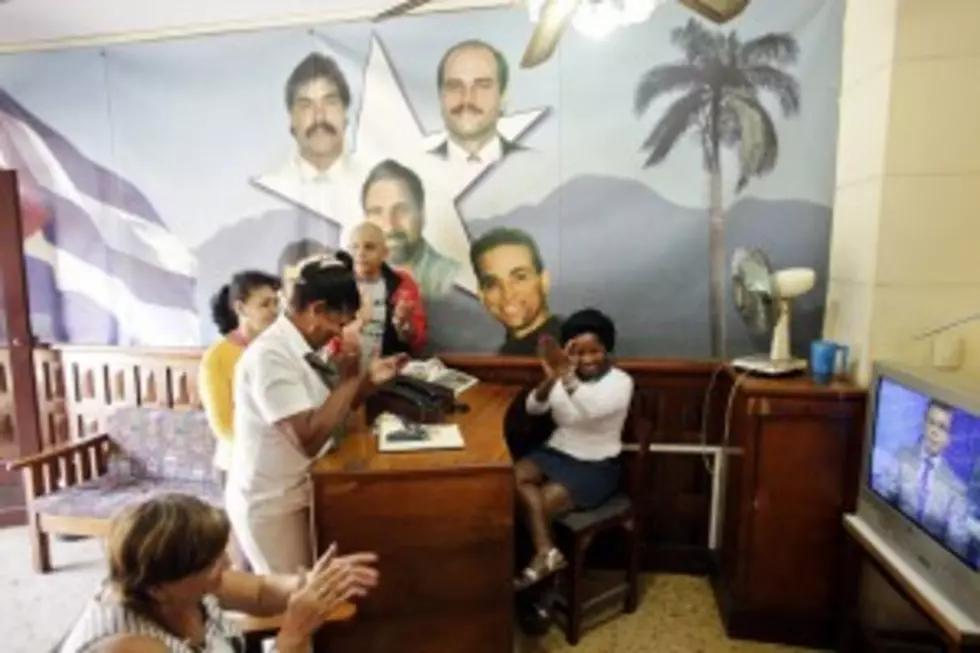 Getty Images, Credit Sven Creutzmann/Mambo Photo / Contributor
It's about time! That's the thought of a New Jersey university professor about the United State's re-establishment of diplomatic ties to Cuba. Kean University History Professor Frank Argote Freyre said the policy of the embargo against Cuba made no sense.
"I mean it's just a complete failure, the idea that some how this policy was going to weaken Cuban government and bring about democracy there, I just think was ill conceived," said Argote Freyre.
He attributes the move toward normalization to the collapse of Communism.
"Because Castro was looking around for market initiatives and market changes and I think he's been gradually moving in that direction trying to draw capital into Cuba."
He said the criticism by New Jersey's federal and state lawmakers and old school Cuban ex-patriots is not reflective of the majority of Cuban Americans these days.
"It's time for a new generation of leaders and a new generation of people to reshape the relationship. They don't want to be guided by the animosities that were established in the 1950's," said Argote Freyre.
The President's decision to re-establish diplomatic ties with Cuba is also bringing renewed calls for the return of American fugitives who've saught asylum in the island nation, like convicted New Jersey cop-killer Joanne Chesimard who now goes by the name Assata Shakur.
State Assemblyman Sean Kean (R-Monmouth and Ocean) reiterated his call for her return in a written press release.
"Currently, Joanne Chesimard is living freely in Cuba. Yet, in 1973 shse killed New Jersey State Trooper Werner Foerster during a routine traffic stop and escaped prison in 1979. If the President wants to re-establish diplomatic relations with Cuba, it is imperative that Joanne Chesimard, one of the United States' Most Wanted Terrorists, be extradited to the U.S.," said Kean.
Agote Freyre said he sees discussions taking place over what to do with American felons in the future.
"I would imagine that Chesimard can't be feeling particularly comfortable as she saw Raul Castro deliver the news," he said.
Argote Freyre calls the President's decision and opening to Cuba long overdue and history-making after years of mistrust and animosity.